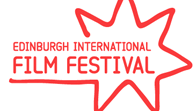 View other Edinburgh International Film Festival Films by strand: 70/70 Vision, Adapting Miss Highsmith, Amercian Dreams, Animation, Best Of British, Black Box, Directors' Showcase, Documentaries, European Perspectives, Film Fest In The City, FilmFest Junior, Focus On Finland, Galas, Look Again: A Celebration Of The Films Of Cinema Du Look, Night Moves, POW!!! Live Action Comic Strip Adaptations: The First Generation, Shorts, Special Events
The Actor (Haiyu Kameoka Takuji)
(Country: Japan; Year: 2015; Director: Satoko Yokohama; Writer: Akito Inui, Satoko Yokohama; Stars: Ken Yasuda, Hirofumi Arai, Kôdai Asaka, Kumiko Asô, Yûki Kudô, Yoshiko Mita, Shôta Sometani, Kaoru Sugita, Shôhei Uno, Tsutomu Yamazaki)
An actor falls for a woman in a bar where he is on location.
Angry Indian Goddesses
(Country: India, Germany; Year: 2015; Director: Pan Nalin; Writer: Pan Nalin, Subhadra Mahajan, Dilip Shankar, Arsala Qureishi; Stars: Tannishtha Chatterjee, Anuj Choudhry, Rajshri Deshpande, Sarah-Jane Dias, Jeffrey Goldberg, Pavleen Gujral, Adil Hussain, Vikram Kochhar, Amrit Maghera, Anushka Manchanda, Arjun Mathur, Sandhya Mridul)
Billed as India's first 'female buddy comedy''
Avalanche (Bahman)
(Country: Iran; Year: 2015; Director: Morteza Farshbaf; Writer: Morteza Farshbaf; Stars: Ahmad Hamed, Fatemah Motamed-Aria, Amir Nasiriunique, Mariah Shirazi, Shirin Yazdanbakhsh)
Drama about a nurse who is spending 10 days on the nightshift, caring for just one patient.
Brahman Naman
(Country: UK, India; Year: 2016; Director: Qaushiq Mukherjee; Writer: Naman Ramachandran; Stars: Shashank Arora, Denzil Smith, Tanmay Dhanania, Sid Mallya, Shataf Figar, Anula Navlekar, Subhojit Sen, Sindhu Sreenivasa Murthy, Vaishwath Shankar, Chaitanya Varad)
A quiz team aim for glory, while targeting the loss of their virginity.
Forsaken
(Country: Canada, France, US; Year: 2015; Director: Jon Cassar; Writer: Brad Mirman; Stars: Kiefer Sutherland, Donald Sutherland, Brian Cox, Michael Wincott, Aaron Poole, Demi Moore)
A disillusioned former gunslinger tries to reconcile with his father but finds their frontier town terrorised by a brutal gang.
Halal Love (And Sex)
(Country: Lebanon, Germany, United Arab Emirates ; Year: 2016; Director: Assad Fouladkar; Writer: Assad Fouladkar; Stars: Darine Hamze, Rodrigue Sleiman, Zeinab Khadra, Hussein Mokadem, Mirna Moukarzel, Ali Sammoury)
Four tragic yet comic interconnected stories come together in this film, which follows devout Muslim men and women as they try to manage their love lives and desires without breaking any of their religion's rules.
Incident Light (La Luz Incidente)
(Country: Argentina, France, Uruguay; Year: 2015; Director: Ariel Rotter; Writer: Ariel Rotter; Stars: Susana Pampin, Erica Rivas, Marcelo Subiotto)
A widow struggles to rebuild her life with two young daughters in 1960s Argentina.
Karaoke Crazies
(Country: South Korea; Year: 2016; Director: Kim Sang-chan ; Writer: Park Ji-Hong; Stars: Bang Jun-Ho, Lee Moon-Sik, Kim Na-Mi, Bae So-eun)
Sex and serial killing in a Korean Karoake bar.
Ken And Kazu (Ken To Kazu)
(Country: Japan; Year: 2015; Director: Hiroshi Shoji; Writer: Hiroshi Shoji; Stars: Shinsuke Kato, Katsuya Maiguma, Daisuke Ebara, Kisetsu Fujiwara, Shuna Iijima, Takuya Sugiyama, Haruki Takano)
Two drug dealers find their life-long friendship tested, when one of them decides he wants out.
Lowlife Love (Gesu no ai)
(Country: Japan; Year: 2015; Director: Eiji Uchida; Writer: Eiji Uchida; Stars: Masahiko Aoki, Masato Arai, Matsumoto Club, Denden, Kanji Furutachi, Yûmi Gotô, Hariken, Aki Hiraoka, Yoshihiko Hosoda, Beni Itô, Yamada James, Nanami Kawakami, Hôka Kinoshita, Mayuko Kobayashi, Riko Matsui)
A sleazy film director has a chance at redemption.
Mr. Pig
(Country: Mexico; Year: 2016; Director: Diego Luna; Writer: Diego Luna, Augusto Mendoza; Stars: Maya Rudolph, Danny Glover, Joel Murray, Naian González Norvind)
An ageing farmer and his estranged daughter are brought together by a road trip.
Parched
(Country: India, US, UK; Year: 2015; Director: Leena Yadav; Writer: Supratik Sen, Leena Yadav; Stars: Radhika Apte, Tannishtha Chatterjee, Sayani Gupta, Surveen Chawla, Adil Hussain, Sumeet Vyas, Chandan Anand, Riddhi Sen, Mahesh Balraj, Lehar Khan, Farrukh Jaffar, Tanya Sachdeva, Kamla Devi, Daddi Pandey)
Four women's friendship in the face of a patriarchal society.
River
(Country: Canada, Laos; Year: 2015; Director: Jamie M Dagg; Writer: Jamie M Dagg; Stars: Rossif Sutherland, Douangmany Soliphanh, Sara Botsford, Ted Atherton, David Soncin, Aidan Gillett, Yannawoutthi Chanthalungsy, Karen Glave, Vithaya Pansringarm, Amphaiphun Phommapunya, Naliphone Siviengxay)
A volunteer doctor becomes a fugitive after he becomes the prime suspect in a murder.
Sand Storm
(Country: Israel; Year: 2016; Director: Elite Zexer; Writer: Elite Zexer; Stars: Lamis Ammar, Ruba Blal-Asfour, Hitham Omari, Jalal Masrwa, Khadija Al Akel)
A young woman struggles to cope with the expectations of tradition.
Shepherds And Butchers
(Country: South Africa, US, Germany; Year: 2016; Director: Oliver Schmitz; Writer: Chris Marnewick, Brian Cox; Stars: Andrea Riseborough, Steve Coogan, Deon Lotz, Robert Hobbs, Siya Mayola, Julian Koberman, Garion Dowds, Marcel van Heerden, Matthew Dylan Roberts, Brett Williams, Rob van Vuuren, Nicola Hanekom, Eduan van Jaarsveldt, Carel Nel, Patrick Lavisa)
A lawyer takes on the case of a prison guard left traumatised by witnessing executions.
Trivisa (Chu Tai Chiu Fung)
(Country: Hong Kong, China; Year: 2016; Director: Jevons Au, Frank Hui, Vicky Wong; Writer: Tin Shu Mak; Stars: Richie Jen, Jordan Chan, Ka Tung Lam, Kwong Leung Wong, Hua Yueh, Stephen Au, Suet Lam, Yeung-Ming Wan, Philip Keung, Frankie Chi-Hung Ng, Fung Woo)
A trio of criminals grapple with the upheaval as British administered Hong Kong is set to be handed over to China in the summer of 1997.