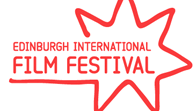 Free outdoor screenings.
View other Edinburgh International Film Festival Films by strand: 70/70 Vision, Adapting Miss Highsmith, Amercian Dreams, Animation, Best Of British, Black Box, Directors' Showcase, Documentaries, European Perspectives, FilmFest Junior, Focus On Finland, Galas, Look Again: A Celebration Of The Films Of Cinema Du Look, Night Moves, POW!!! Live Action Comic Strip Adaptations: The First Generation, Shorts, Special Events, World Perspectives
About A Boy
(Country: UK; Year: 2002; Director: Paul Weitz, Chris Weitz; Writer: Peter Hedges, Chris Weitz, Paul Weitz, based on the novel by Nick Hornby; Stars: Hugh Grant, Nicholas Hoult, Toni Collette, Rachel Weisz, Sharon Small, Madison Cook, Jordan Cook, Nicholas Hutchison, Ryan Speechley, Joseph Speechley, Natalia Tena)
Hugh Grant, who hates kids and loves their mums, becomes friends with an odd 12-year-old boy.
Music and film at Summerhall, featuring Badly Drawn Boy, Admiral Fallow and more
Lost In France
(Country: Ireland, UK ; Year: 2016; Director: Niall McCann)
Story of a tour by musicians on the Chemikal Underground Records label.
Scottish indie documentary plus live music at Summerhall.