Eye For Film >> Festivals >> EIFF >> 2016 >> POW!!! Live Action Comic Strip Adaptations: The First Generation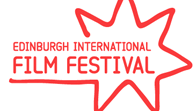 This strand will be complemented by a POW!!! Live Action Comic Strip Adaptations: Origin Story talk event.
View other Edinburgh International Film Festival Films by strand: 70/70 Vision, Adapting Miss Highsmith, Amercian Dreams, Animation, Best Of British, Black Box, Directors' Showcase, Documentaries, European Perspectives, Film Fest In The City, FilmFest Junior, Focus On Finland, Galas, Look Again: A Celebration Of The Films Of Cinema Du Look, Night Moves, Shorts, Special Events, World Perspectives
Baba Yaga (The Devil Witch, Kiss Me Kill Me)
(Country: Italy, France; Year: 1973; Director: Corrado Farina; Writer: Corrado Farina, Guido Crepax, Giulio Berruti, François de Lannurien; Stars: Carroll Baker, George Eastman, Isabelle De Funès, Ely Galleani, Daniela Balzaretti, Mario Mattia Giorgetti, Sergio Masieri, Angela Covello, Cesarina Amendola, Mario Paolo Giordani, Carla Mancini, Giorgio Pellizone, Lorenzo Piani, Natalie E. Spleptzow, Rodolfo Zola)
A photographer falls in thrall to a witch.
Barbarella
(Country: France, Italy; Year: 1968; Director: Roger Vadim; Writer: Jean-Claude Forest, Claude Brulé, Terry Southern, Roger Vadim, Vittorio Bonicelli, Clement Biddle Wood, Brian Degas, Tudor Gates; Stars: Jane Fonda, John Phillip Law, Anita Pallenberg, Milo O'Shea, Marcel Marceau, Claude Dauphin, Véronique Vendell, Giancarlo Cobelli, Serge Marquand, Nino Musco, Franco Gulà, Catherine Chevallier, Marie Therese Chevallier, Umberto Di Grazia, David Hemmings)
Cult sci-fi sees a sexy space agent hunt down an evil scientitst.
Batman (Batman: The Movie)
(Country: US; Year: 1966; Director: Leslie H Martinson; Writer: Lorenzo Semple Jr, based on the characters by Bob Kane.; Stars: Adam West, Burt Ward, Lee Meriwether, Cesar Romero, Burgess Meredith, Frank Gorshin, Alan Napier, Neil Hamilton, Stafford Repp, Madge Blake),
Trailer
Catwoman, The Joker, The Penguin and The Riddler hatch a dastardly plot. Hand me the bat-villain-repellant!
Danger: Diabolik (Diabolik)
(Country: Italy, France; Year: 1968; Director: Mario Bava; Writer: Angela Giussani, Luciana Giussani; Stars: John Phillip Law, Marisa Mell, Michel Piccoli, Adolfo Celi)
An audacious, costumed thief seeks out new challenges despite knowing the authorities are out to capture him.
Flash Gordon
(Country: US, UK; Year: 1980; Director: Mike Hodges; Writer: Lorenzo Semple Jr and Michael Allin, based on the matinee series.; Stars: Sam J Jones, Melody Anderson, Max von Sydow, Topol, Brian Blessed, Ornella Muti, Timothy Dalton, Peter Wyngarde, Richard O'Brien, Peter Duncan, Robbie Coltrane),
Official Site
,
Trailer
An evil alien ruler plans to destroy the Earth, and only an American football quarterback can stop him.
Friday Foster
(Country: US; Year: 1975; Director: Arthur Marks; Writer: Orville H Hampton, Arthur Marks, Jim Lawrence; Stars: Pam Grier, Yaphet Kotto, Godfrey Cambridge, Thalmus Rasulala, Eartha Kitt, Jim Backus, Scatman Crothers, Ted Lange, Tierre Turner, Paul Benjamin, Jason Bernard, Ed Cambridge, Julius Harris, Rosalind Miles, Carl Weathers)
Golgo 13 (Gorugo 13)
(Country: Japan, Iran; Year: 1973; Director: Jun'ya Satô; Writer: Takao Saitô, K. Motomitsu, Takao Saitô; Stars: Ken Takakura, Mohsen Sohrabi, Jaleh Sam, Yadolla Shirandami, Jalal Pishvaian, Arezu, Siamak Atlassi, Arash Taj, Dariush Asadzade, Ezatallah Ramezanifar, Gorgi, Reza Azargun, Mashinchian, Allahyari, Carmen)
Golgo 13 is assigned to murder a man named Boss Goa.
Lone Wolf And Cub: Sword Of Vengeance
(Country: Japan; Year: 1972; Director: Kenji Misumi; Writer: Kazuo Koike, Kazuo Koike, Goseki Kojima; Stars: Tomisaburô Wakayama, Fumio Watanabe, Tomoko Mayama, Shigeru Tsuyuguchi, Asao Uchida, Taketoshi Naitô, Yoshi Katô, Keiko Fujita, Reiko Kasahara, Akihiro Tomikawa, Kauji Sokiyamo, Teruo Matsuyama, Shun'ya Wazaki, Michimaro Kotabe, Saburô Date)
A ronin wanders the Japanese countryside with his child, having adventures.
Modesty Blaise
(Country: UK; Year: 1966; Director: Joseph Losey; Writer: Evan Jones; Stars: Monica Vitti, Terence Stamp, Dirk Bogarde, Harry Andrews)
Sometime secret agent, sometime thief Modesty Blaise is set on the trail of stolen diamonds in this comic strip adaptation.
Popeye
(Country: US; Year: 1980; Director: Robert Altman; Writer: Jules Feiffer, EC Segar; Stars: Robin Williams, Shelley Duvall, Ray Walston, Paul Dooley, Paul L. Smith, Richard Libertini, Donald Moffat, MacIntyre Dixon, Roberta Maxwell, Donovan Scott, Allan F Nicholls, Wesley Ivan Hurt, Bill Irwin, Robert Fortier, David McCharen)
The spinach-loving sailor goes on a live-action adventure.