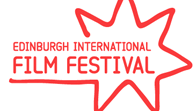 View other Edinburgh International Film Festival Films by strand: 70/70 Vision, Adapting Miss Highsmith, Animation, Best Of British, Black Box, Directors' Showcase, Documentaries, European Perspectives, Film Fest In The City, FilmFest Junior, Focus On Finland, Galas, Look Again: A Celebration Of The Films Of Cinema Du Look, Night Moves, POW!!! Live Action Comic Strip Adaptations: The First Generation, Shorts, Special Events, World Perspectives
American Hero
(Country: US; Year: 2015; Director: Nick Love; Writer: Nick Love; Stars: Stephen Dorff, Eddie Griffin, Bill Billions, Jonathan Billions, Andrea Cohen, Luis Da Silva Jr., Keena Ferguson, Raeden Greer, Grayson Thorne Kilpatrick, Yohance Myles, Tim J. Smith, Michelle Tabora, Phillip Michael Youmans, Christopher Berry, Daniel James)
A party-loving reluctant superhero vows to change his ways.
The Fits
(Country: US; Year: 2015; Director: Anna Rose Holmer; Writer: Saela Davis, Anna Rose Holmer, Lisa Kjerulff; Stars: Makyla Burnam, Antonio A.B. Grant Jr., Royalty Hightower, Da'Sean Minor, Alexis Neblett, Inayah Rodgers)
Portrait of a tomboy assimilating into a tight-knit dance troupe.
The Fundamentals Of Caring
(Country: US; Year: 2016; Director: Rob Burnett; Writer: Rob Burnett, Jonathan Evison; Stars: Paul Rudd, Selena Gomez, Jennifer Ehle, Craig Roberts, Megan Ferguson, Patti Schellhaas, Blake Sewell, Walter Hendrix III, Ashley White, Kristi Von, Robert Walker Branchaud, Julia Denton, Alan Boell, James Donadio, Samantha Huskey)
A care-giver finds his perspective on life begin to shift.
The Hollow Point
(Country: US; Year: 2016; Director: Gonzalo López-Gallego; Writer: Nils Lyew; Stars: Lynn Collins, Patrick Wilson, Ian McShane, John Leguizamo, James Belushi, Nathan Stevens, Michael Flynn, Heather Beers, Deborah Lee Douglas, David H. Stevens, David Fernandez Jr., Derek Boone, Marlon V. Gaines, Karli Hall, Dave Bresnahan)
Thriller. Police officers have to face their own demons as they battle a Mexican drug cartel.
Ithaca
(Country: US; Year: 2015; Director: Meg Ryan; Writer: Erik Jendresen, based on the novel by William Saroyan; Stars: Alex Neustaedter, Meg Ryan, Sam Shepard, Hamish Linklater, Jack Quaid, Gabriel Basso, Tom Hanks, Molly Gordon, Scott Shepherd, Emily Marie Palmer, Zachary Webber, Christine Nelson, Ramsey Hanchette, Eugenia Gonzales, Alex Miller)
Story of a teenager who delivers telegrams during the Second World War.
Little Sister
(Country: US; Year: 2016; Director: Zach Clark; Writer: Zach Clark, Melodie Sisk; Stars: Addison Timlin, Ally Sheedy, Keith Poulson, Peter Hedges, Barbara Crampton, Kristin Slaysman, Molly Plunk, Alston Brown, Tony Greenberg, Taylor Jones, Brian McCarthy, Reid Meadows, Kyle Prado, Joan Shangold, Sandra Vaughn-Cooke)
A week in the life of a novice nun and her dysfunctional family.
Maggie's Plan
(Country: US; Year: 2015; Director: Rebecca Miller; Writer: Rebecca Miller, Rebecca Miller, Karen Rinaldi; Stars: Julianne Moore, Travis Fimmel, Bill Hader, Ethan Hawke, Maya Rudolph, Greta Gerwig, Wallace Shawn, Alex Morf, Mina Sundwall, Kathleen Hanna, Jackson Frazer, Sue Jean Kim, Fredi Walker-Browne, Leetopher Scott, Monte Greene)
A young woman's determination to have a child catapults her into a nervy love triangle.
Mr. Right
(Country: US; Year: 2015; Director: Paco Cabezas; Writer: Max Landis; Stars: Sam Rockwell, Anna Kendrick, Tim Roth, James Ransone, Anson Mount, Michael Eklund, RZA, Katie Nehra, Jaiden Kaine, Douglas M. Griffin, Luis Da Silva Jr., Elena Sanchez, Garrett Kruithof, Christopher Matthew Cook, Ross Gallo)
A woman falls for a hitman who is on the run.
Neither Wolf Nor Dog
(Country: US, UK; Year: 2015; Director: Steven Lewis Simpson; Writer: Steven Lewis Simpson, based on the novel by Kent Nerburn; Stars: Dave Bald Eagle, Christopher Sweeney, Richard Ray Whitman, Roseanne Supernault, Tatanka Means, Zahn McClarnon, Yellow Pony Pettibone, Dawn Little Sky, Sarah Sido, Harlen Standing Bear Sr.)
A Lakota elder takes a journalist on a road trip.
Slash
(Country: US; Year: 2016; Director: Clay Liford; Writer: Clay Liford; Stars: Michael Johnston, Hannah Marks, Deborah Abbott, Laura Bailey, Courtney Bandeko, Violett Beane, Michael Ian Black, Kelli Bland, Susan Burke, Burnie Burns, Brandy Burre, Alexandria DeBerry, Amy Leigh Edwards, Jessie Ennis, John Ennis)
Coming-of-age story set in the strange world of fan fiction.


American Hero and The Hollow Point
Spa Night
(Country: US; Year: 2016; Director: Andrew Ahn; Writer: Andrew Ahn; Stars: Joe Seo, Haerry Kim, Youn Ho Cho, Tae Song, Ho Young Chung, Linda Han)
A young Korean-American man works to reconcile his obligations to his struggling immigrant family with his burgeoning sexual desires in the underground world of gay hookups at Korean spas in Los Angeles.
Sticky Notes
(Country: US; Year: 2016; Director: Amanda Sharp; Writer: Amanda Sharp; Stars: Ray Liotta, Rose Leslie, Gina Rodriguez, Carmen Tonry, Justin Bartha, Dave Davis, Stacie Davis, Rachel Whitman Groves, Jaren Mitchell, Sylvia Grace Crim, Ravi Naidu, Meredith Jackson, Casey Hendershot, Kenneth Kynt Bryan, Ahmed Lucan)
Story of a father/daughter relationship.
Take Down
(Country: US; Year: 2016; Director: Jim Gillespie; Writer: Alexander Ignon; Stars: Dominic Sherwood, Phoebe Tonkin, Ed Westwick, Jeremy Sumpter, Sebastian Koch, Mark Bonnar, Elliot Knight, Julia Ragnarsson, Ashley Walters, Anna-Louise Plowman, Sara Stewart, Simon Merrells, Tracy Ifeachor, Rory Keenan, Anna Wilson-Jones)
A bunch of wayward young adults, all children of millionaires, are sent to a remote boot camp on a Scottish Island only to be targeted by kidnappers.