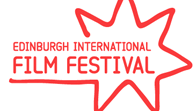 To celebrate the festival's 70th edition, they are screening this series of films in their original 70mm format.
View other Edinburgh International Film Festival Films by strand: Adapting Miss Highsmith, Amercian Dreams, Animation, Best Of British, Black Box, Directors' Showcase, Documentaries, European Perspectives, Film Fest In The City, FilmFest Junior, Focus On Finland, Galas, Look Again: A Celebration Of The Films Of Cinema Du Look, Night Moves, POW!!! Live Action Comic Strip Adaptations: The First Generation, Shorts, Special Events, World Perspectives
2001: A Space Odyssey (2001)
(Country: UK, US; Year: 1968; Director: Stanley Kubrick; Writer: Stanley Kubrick. Based on the book by Arthur C Clarke; Stars: Keir Dullea, Gary Lockwood, William Sylvester, Daniel Richter, Leonard Rossiter, Douglas Rain)
Kubrick and Clarke's quest to the stars.
Dersu Uzala
(Country: Soviet Union, Japan; Year: 1975; Director: Akira Kurosawa; Writer: Vladimir Arsenyev, Akira Kurosawa, Yuri Nagibin; Stars: Maksim Munzuk, Yuri Solomin, Svetlana Danilchenko, Dmitri Korshikov, Suimenkul Chokmorov, Vladimir Kremena, Aleksandr Pyatkov, Mikhail Bychkov, Sovetbek Dzhumadylov, B. Khorulev, Nikolai Volkov)
A relationship develops between a Russian explorer and his local nomadic guide.
Lawrence Of Arabia
(Country: UK; Year: 1962; Director: David Lean; Writer: Robert Bolt, based on Seven Pillars Of Wisdom by T E Lawrence; Stars: Peter O'Toole, Alec Guinness, Anthony Quinn, Jack Hawkins, Omar Sharif, Jose Ferrer, Anthony Quale, Claude Rains, Arthur Kennedy, Donald Wolfit)
A flamboyant biography of T E Lawrence. There is no greater cinematic epic.
Playtime (Play Time)
(Country: France, Italy; Year: 1967; Director: Jacques Tati; Writer: Art Buchwald, Jacques Lagrange, Jacques Tati; Stars: Jacques Tati, Barbara Dennek, Rita Maiden, France Rumilly, France Delahalle, Valérie Camille, Erika Dentzler, Nicole Ray, Yvette Ducreux, Nathalie Jem)
Monsieur Hulot becomes caught up in an American tourist invasion of Paris.