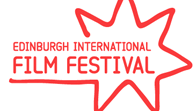 A number of special panels and events will run throughout the festival, including In Person events with Dominique Pinon, Jeremy Thomas, Kim Cattrall and Kevin Smith. In addition to the films below, there will also be a preview screening of the first three episodes of BBC Alba's third season of Bannan.
View other Edinburgh International Film Festival Films by strand: 70/70 Vision, Adapting Miss Highsmith, Amercian Dreams, Animation, Best Of British, Black Box, Directors' Showcase, Documentaries, European Perspectives, Film Fest In The City, FilmFest Junior, Focus On Finland, Galas, Look Again: A Celebration Of The Films Of Cinema Du Look, Night Moves, POW!!! Live Action Comic Strip Adaptations: The First Generation, Shorts, World Perspectives
Bigger Than The Shining
(Year: 2016; Director: Mark Cousins)
Provocative film playing with the idea of movie history.
Merry Christmas Mr Lawrence
(Country: Japan; Year: 1983; Director: Nagisa Ôshima; Writer: Nagisa Ôshima, Paul Mayersberg, based on the novel by Laurens Van der Post; Stars: David Bowie, Tom Conti, Ryûichi Sakamoto, Takeshi Kitano, Jack Thompson, Johnny Okura, Alistair Browning, James Malcolm, Chris Broun, Yûya Uchida, Ryûnosuke Kaneda, Takashi Naitô, Tamio Ishikura, Rokko Toura, Kan Mikami)
Study of brutality in a Japanese PoW camp
Trainspotting
(Country: UK; Year: 1996; Director: Danny Boyle; Writer: Irvine Welsh, John Hodge; Stars: Ewan McGregor, Ewen Bremner, Jonny Lee Miller, Kevin McKidd, Robert Carlyle, Kelly Macdonald, Peter Mullan, James Cosmo, Eileen Nicholas, Susan Vidler, Pauline Lynch)
Black comic drama about the Edinburgh drugs scene. On re-release.