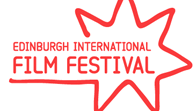 The programme includes several shorts showcases:
Black Box Shorts 1: In the Body of Technology - Bodies transformed and reimagined through technologies of reproduction.
Black Box Shorts 2: Earthly Matters - From matters of the Earth to Earthly matter.
Black Box Shorts 3: Rituals of Transformation and Discovery - Ethnographic explorations lead to embodied journeys of the self.
Black Box Shorts 4: Reflections on a Journey - Sensations, impressions and fragments of memory.
Regrouping: Experimental Films from the Sixties and Seventies - Revisiting the heyday of avant-garde filmmaking.
View other Edinburgh International Film Festival Films by strand: 70/70 Vision, Adapting Miss Highsmith, Amercian Dreams, Animation, Best Of British, Directors' Showcase, Documentaries, European Perspectives, Film Fest In The City, FilmFest Junior, Focus On Finland, Galas, Look Again: A Celebration Of The Films Of Cinema Du Look, Night Moves, POW!!! Live Action Comic Strip Adaptations: The First Generation, Shorts, Special Events, World Perspectives