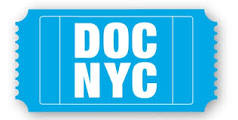 View other DOC NYC Films by strand: American Stories, Come As You Are, Fight The Power, Galas, Game Face Cinema, International Competition, Investigations, Kaleidoscope Competition, Metropolis Competition, Portraits, Short List: Features, Sonic Cinema, US Competition, Winner's Circle
Anselm (Das Rauschen Der Zeit)
(Country: Germany; Year: 2023; Director: Wim Wenders)
A poetic look at the works and thoughts of Anselm Kiefer. A film about painters and sculptors, with and about an artist, his works and his background.
David Holmes: The Boy Who Lived
(Country: US; Year: 2023; Director: Dan Hartley; Stars: David Holmes)
As Daniel Radcliffe's stunt double in the Harry Potter films, David Holmes' work has been seen worldwide by millions of people. Tragically an on-set accident left him paralysed but this film shows his determination to live life to the full.
Defiant
(Country: US, Ukraine, UK; Year: 2023; Director: Karim Amer; Stars: Dmytro Kuleba, Mykhailo Fedorov, Rustem Umerov, Iryna Andriivna Vereshchuk)
This documentary offers unique access to Ukraine's Foreign Minister Dmytro Kuleba and other key figures in the administration who are fighting to save their country against Russia's invasion by combatting disinformation.
Flipside
(Country: US; Year: 2023; Director: Christopher Wilcha; Writer: Joe Beshenkovsky, Adam Samuel Goldman, Christopher Wilcha)
A comical attempt to save a New Jersey record store and confront a mid-life crisis
June
(Country: US; Year: 2023; Director: Kristen Vaurio)
Documentary about June Carter Cash.
Patria Y Vida: The Power Of Music
(Country: US, Spain; Year: 2023; Director: Beatriz Luengo; Writer: Nerea Crespo, Beatriz Luengo; Stars: Yotuel Romero)
The artist group, San Isidro, whose members have been jailed and tortured by the Cuban government, represents one of the few significant resistance movements in the history of oppression in Cuba. Inspired by their courage, Cuban hip-hop musicians living in exile record a protest song, "Patria y vida" ("Homeland and Life") with this documentary following events.