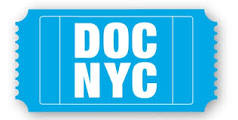 View other DOC NYC Films by strand: American Stories, Fight The Power, Galas, Game Face Cinema, International Competition, Investigations, Kaleidoscope Competition, Metropolis Competition, Portraits, Short List: Features, Sonic Cinema, Special Presentation, US Competition, Winner's Circle
At The Border (Esto es frontera)
(Country: US; Year: 2023; Director: Braulio Jatar, Anaïs Michel)
Documentary about human smuggling on the border between Colombia and Venezuela.
Heaven Rain Flows Sweetly
(Country: US; Year: 2023; Director: Shasha Li)
After wildfires force her to leave her home in Oregon, a young filmmaker reconnects with the rituals and the landscapes of her maternal tribe in Himalayan China.
The Kind Stranger
(Country: Finland, UK; Year: 2023; Director: Sini Hormio, Anu Silfverberg)
Documentary about the ASMR phenomenon.
The Three Of Us
(Country: Israel; Year: 2023; Director: Henya Brodbeker; Writer: Ayala Bengad, Henya Brodbeker)
A young ultra-Orthodox woman documents her family's struggle to secure support for their beloved autistic son.
Witness
(Country: Canada; Year: 2023; Director: Yasmine Mathurin, Carol Nguyen, Amar Wala)
Anthology documentary dissects viral media and its offline aftermath.