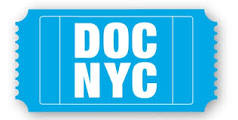 View other DOC NYC Films by strand: American Stories, Come As You Are, Fight The Power, Galas, Game Face Cinema, International Competition, Investigations, Metropolis Competition, Portraits, Short List: Features, Sonic Cinema, Special Presentation, US Competition, Winner's Circle
Grasshopper Republic
(Country: US; Year: 2023; Director: Daniel McCabe)
Documentary about the business of grasshopper trapping in Uganda.
Megaheartz
(Country: Norway, Sweden; Year: 2023; Director: Emily Norling)
Four friends struggling with heartbreak, drugs, desire, creativity, and mental illness in Stockholm seem to pose a question to us: "Is there love without madness?"
The Walk
(Country: UK, US, Macedonia; Year: 2023; Director: Tamara Kotevska)
Asil is a young Syrian refugee in Turkey, processing the trauma of losing her home and family.. Her story gives voice to a charming gigantic puppet named Amal, who represents millions of migrant and displaced children in a walk from the Syrian border in Turkey all the way across Europe.
A Wolfpack Called Ernesto (Una jauría llamada Ernesto)
(Country: Switzerland, France, Mexico; Year: 2023; Director: Everardo González; Writer: Óscar Balderas, Everardo González, Daniela Rea)
In Mexico City, a group of teenage gangsters collectively call themselves "Ernesto." The camera shadows them elegantly, preserving their anonymity as they go about daily life, both victims and perpetrators all at once.
Zinzindurrunkarratz
(Country: Spain; Year: 2023; Director: Oskar Alegria)
Filmmaker Oskar Alegría and donkey Paolo embark on a journey to bring provisions to the last shepherd of the Andia Mountains.