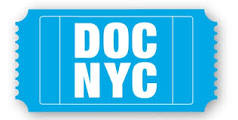 View other DOC NYC Films by strand: Come As You Are, Fight The Power, Galas, Game Face Cinema, International Competition, Investigations, Kaleidoscope Competition, Metropolis Competition, Portraits, Short List: Features, Sonic Cinema, Special Presentation, US Competition, Winner's Circle
Between Life & Death (Between Life & Death: Terri Schiavo's Story)
(Country: US; Year: 2023; Director: Nick Capote)
When a 1990 brain injury left 26-year-old Florida resident Terri Schiavo in a persistent vegetative state for over a decade, her husband and family disagreed about her fate, creating a painful rift and putting her at the centre of a 'right to die' debate.
Caterpillar
(Country: US; Year: 2023; Director: Liza Mandelup; Stars: David Taylor)
Endlessly struggling to feel seen, David becomes infatuated with a mysterious company's promise to transform people's lives by permanently changing the colour of their eyes. After traveling to India to get the controversial procedure, he begins to question if this artificial beauty will give him the fulfilment he truly seeks.
A Disturbance In The Force
(Country: US; Year: 2023; Director: Jeremy Coon, Steve Kozak; Stars: Seth Green, Kevin Smith, Paul Scheer, Taran Killam, Bonnie Burton, Weird Al Yankovic, Bruce Vilanch, Gilbert Gottfried, Donny Osmond, Miki Herman)
The story behind the infamous Star Wars Holiday Special, which was watched by 13 million people but never re-aired and is considered one of the worst shows to ever air on TV.
Naked Ambition: Bunny Yeager
(Director: Dennis Scholl, Kareem Tabsch)
Documentary about the trailblazing model, designer, and photographer.
One With The Whale
(Country: UK, US; Year: 2023; Director: Peter Chelkowski, Jim Wickens)
Hunting whales is a matter of life or death for the residents of St. Lawrence, a tiny island in the Bering Sea. So, when Chris Apassingok becomes the youngest person to ever harpoon a whale for his Alaskan village, his mother proudly shares the news on Facebook. To her surprise, Paul Watson and thousands of his international followers brutally attack Chris online without fully understanding the scope of his accomplishment.
Time Bomb Y2K
(Country: US; Year: 2023; Director: Marley McDonald, Brian Becker)
Archive dive into the 'millennium bug' panic in the run up to the millennium.
Unbroken
(Country: US; Year: 2023; Director: Beth Lane)
The filmmaker explores her family tree and discovers the story of seven siblings who escaped Nazi Germany.