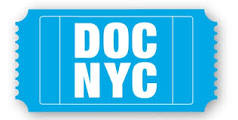 View other DOC NYC Films by strand: American Stories, Come As You Are, Fight The Power, Galas, Game Face Cinema, Investigations, Kaleidoscope Competition, Metropolis Competition, Portraits, Short List: Features, Sonic Cinema, Special Presentation, US Competition, Winner's Circle
Al Djanat - The Original Paradise
(Country: France, Burkina Faso, Benin; Year: 2023; Director: Chloé Aïcha Boro; Writer: Chloé Aïcha Boro)
A Burkinabè documentarist returns to her homeland to grapple with the consequences of her influential uncle's passing.
The Caravan
(Country: Spain; Year: 2023; Director: Núria Clavero, Aitor Palacios)
Documentary follows pregnant Yuri, her partner, Mike, and young son, Santi, as they flee Honduras.
Dalton's Dream
(Country: UK; Year: 2023; Director: Kim Longinotto, Franky Murray Brown; Stars: Dalton Harris)
The story of Dalton Harris' rise to X Factor fame and what happened next.
Dancing On The Edge Of A Volcano
(Country: Lebanon, Germany; Year: 2023; Director: Cyril Aris; Writer: Cyril Aris)
A catastrophic explosion in the Port of Beirut on August 4, 2020, in its wake a film crew face the choice of whether to continue with their dream project.
The Dmitriev Affair
(Country: Netherlands; Year: 2023; Director: Jessica Gorter; Writer: Jessica Gorter; Stars: Joeri Dmitriev)
Historian Yuri Dmitriev searches for unmarked and lost graves. His singular efforts have uncovered mass burial sites of those who were killed under Stalin's "Great Terror" of 1937.
The Home Game
(Country: Iceland; Year: 2023; Director: Smari Gunn, Logi Sigursveinsson)
Twenty-five years ago, Vidar Gylfason of the tiny fishing village of Hellissandur (population: 369) in West Iceland created a real-life field of dreams for his town by constructing a national FA Cup regulation soccer pitch, but no team ever set foot on the field. Now, Vidar's spirited scion Kari is determined to bring soccer glory to Hellissandur and fulfill his father's original dream.
Neirud
(Country: Brazil; Year: 2023; Director: Fernanda Faya; Writer: Fernanda Faya)
Filmmaker charts the story of her "aunt" from her days as a wrestler and circus performer to her secret and complicated love triangle.
Someone Lives Here
(Country: Canada; Year: 2023; Director: Zack Russell; Stars: Khaleel Seivwright, Taka, Babie, Brendan James Brady, Cory, Cathy Crowe, Ginger Dean, Dorothy, Steve Grupiljonas, Stephen Holyday, Jim Jessop, Angela King, Martin, Denzil Minnan-Wong, Briar Murawski)
Story of a carpenter who built small, life-saving, one-room homes and left them in public parks during hte pandemic winter, where they could be claimed by those in need.
The Spectre Of Boko Haram (Le spectre de Boko Haram)
(Country: Cameroon, France; Year: 2023; Director: Cyrielle Raingou; Writer: Cyrielle Raingou; Stars: Falta Souleymane, Ibrahim Alilou, Mohamed Alilou, Lamine Yerima)
Documentary following young children on the frontline of the ongoing Boko Haram insurgency.
Total Trust
(Country: Germany, Netherlands; Year: 2023; Director: Jialing Zhang)
Documentary consideration of surveillance in China.