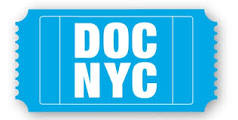 View other DOC NYC Films by strand: American Stories, Come As You Are, Fight The Power, Galas, International Competition, Investigations, Kaleidoscope Competition, Metropolis Competition, Portraits, Short List: Features, Sonic Cinema, Special Presentation, US Competition, Winner's Circle
Candace Parker: Unapologetic
(Country: US; Year: 2023; Director: Joie Jacoby; Stars: Candace Parker)
Documentary about the basketball star.
Into The Shaolin
(Country: China; Year: 2023; Director: Hongyun Sun)
Portrait of the Shaolin Monastery, where Buddhist peace and enlightenment are pursued through the practice of martial arts.
Jesszilla
(Country: US; Year: 2023; Director: Emily Sheskin; Stars: Jesselyn Silva)
New Jersey's own Jesselyn Silva, a three-time national boxing champion, is on her way to superstardom, dominating the junior ranks at the age of 15 when she faces a cancer diagnosis.
The Minister Of Defence
(Director: Ken Rodgers, Courtland Bragg)
NFL Hall of Famer Reggie White was known as much for his dogmatic religiosity as for his devastating sacks at the time of his tragic death in 2004 at 43. However, during a little-known interview shortly before his passing, White questioned his indoctrination and revealed his journey to discover the meaning of his faith.
Riders On The Storm
(Country: Austria; Year: 2023; Director: Jason Motlagh, Mark Oltmanns; Stars: Khaiber Akbarzada, Gulbuddin "Kalakov" Mulakhil, Gulbuddin Tashkargani, Faisal Hassan)
As US forces leave Afghanistan, ending the longest war in American history, the Taliban is gaining ground. Young horseman Khaiber Akbarzada quickly rises to become one of the best players of buzkashi -- the ancient sport where riders battle for control of a headless goat -- but soon learns that fame is both a gift and a curse. To avoid the same fate as his uncle, a legendary buzkashi star who was assassinated during the civil war, he goes into hiding and must ultimately make a choice that will alter the course of his life.
Right To Fight
(Country: UK; Year: 2023; Director: Georgina Cammalleri)
The story of three pioneering US sportswomen who, in the 1970s, attempted to break into competitive boxing.
Unsyncable
(Country: Canada; Year: 2023; Director: Megan Wennberg; Writer: Megan Wennberg)
A look at the ageing Americans taking on the sport of synchronised swimming.