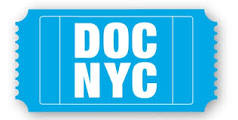 View other DOC NYC Films by strand: American Stories, Come As You Are, Fight The Power, Galas, Game Face Cinema, International Competition, Kaleidoscope Competition, Metropolis Competition, Portraits, Short List: Features, Sonic Cinema, Special Presentation, US Competition, Winner's Circle
Bull Run
(Country: Spain, US; Year: 2023; Director: Ana Ramón Rubio; Writer: Ana Ramón Rubio)
The director becomes obsessed with crypto trading. She agrees to seek addiction therapy as long as she can make a film about her experience.
Eat Bitter
(Country: US, Canada, The Netherlands, Kenya, South Africa; Year: 2023; Director: Pascale Appora Gnekindy, Ningyi Sun; Writer: Mathieu Faure, Ningyi Sun, Pascale Appora Gnekindy)
Observational documentary creates a snapshot of modern globalisation in one of the poorest countries in the world.
How To Have An American Baby
(Country: US; Year: 2023; Director: Leslie Tai)
A look into the booming shadow economy catering to pregnant Chinese tourists who travel to America to give birth in order to obtain US citizenship for their babies.
Polish Prayers
(Country: Poland, Switzerland; Year: 2022; Director: Hana Nobis; Writer: Hana Nobis, Esther van Messel)
Twenty-two-year-old Antek grows up in a deeply religious and radical right-wing family in contemporary Poland. Catholicism, nationalism and especially celibacy define his world. Filmmaker Hanka Nobis follows him and his friends of the Brotherhood, a small group of like-minded young men, for more than four years. Antek leads them in survival camps and at anti-pride demonstrations. At the same time, he is curious about the world, and mostly, about the women in it.
Searching For Nika
(Country: Spain, Ukraine, US; Year: 2023; Director: Stanislav Kapralov)
A Ukrainian filmmaker ventures into his war-torn country hoping to find his dog.
Who I Am Not
(Country: Romania, Canada, Germany, South Africa, US; Year: 2023; Director: Tunde Skovran; Writer: Tunde Skovran, Andrei Zincã)
Born with typically male and female attributes within one single body, a beauty queen and a male-presenting activist break the intersex taboo through a personal and intimate exploration of truth, faith, and belonging.