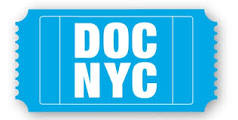 View other DOC NYC Films by strand: American Stories, Come As You Are, Fight The Power, Galas, Game Face Cinema, International Competition, Investigations, Kaleidoscope Competition, Metropolis Competition, Portraits, Sonic Cinema, Special Presentation, US Competition, Winner's Circle
20 Days In Mariupol
(Country: Ukraine; Year: 2023; Director: Mstyslav Chernov)
As the Russian invasion begins, a team of Ukrainian journalists trapped in the besieged city of Mariupol struggle to continue their work documenting the war's atrocities.
Bobi Wine: The People's President (Ghetto President)
(Country: Uganda, UK, US; Year: 2022; Director: Moses Bwayo, Christopher Sharpe; Stars: Bobi Wine)
A documentary about the Ugandan rapper turned politician who stands on an anti-corruption platform and has survived an assassination attempt.
The Disappearance Of Shere Hite
(Country: US; Year: 2023; Director: Nicole Newnham)
Shere Hite's 1976 bestselling book, The Hite Report, liberated the female orgasm by revealing the most private experiences of thousands of anonymous survey respondents. Her findings rocked the American establishment and presaged current conversations about gender, sexuality, and bodily autonomy. So how did Shere Hite disappear?
The Eternal Memory
(Country: Chile; Year: 2023; Director: Maite Alberdi)
Augusto and Paulina have been together for 25 years. Eight years ago, he was diagnosed with Alzheimer's disease. Both fear the day he no longer recognises her.
Every Body
(Country: US; Year: 2023; Director: Julie Cohen)
Three intersex people challenge a heteronormative system of secrecy and non-consensual surgery in the US.
Four Daughters (Les Filles D'Olfa)
(Country: Tunisia, France; Year: 2021; Director: Kaouther Ben Hania)
A creative documentary following ten years in the life of a fortysomething Tunisian mother, a cleaning lady from a poor environment, who sees her two teenage daughters become radicalised, run away, join the terrorist organization Daesh in Libya and then be imprisoned there following a US attack.
Going To Mars: The Nikki Giovanni Project
(Country: US; Year: 2023; Director: Joe Brewster, Michèle Stephenson)
Intimate vérité, archival footage, and visually innovative treatments of poetry take us on a journey through the dreamscape of poet Nikki Giovanni as she reflects on her life and legacy.
Lakota Nation Vs United States
(Country: United States; Year: 2022; Director: Jesse Short Bull, Laura Tomaselli; Writer: Layli Long Soldier; Stars: Nick Tilsen, Phyllis Young, Henry Red Cloud, Krystal Two Bulls, Nick Estes, Candi Brings Plenty)
Poet Layli Long Soldier crafts a searing portrait of her Oyate's connection to the Black Hills, through first contact and broken treaties to the promise of the Land Back movement.
Little Richard: I Am Everything
(Country: US; Year: 2023; Director: Lisa Cortés)
This celebration of Little Richard reveals the Black queer origins of rock 'n' roll, finally exploding the whitewashed canon of American pop music.
The Mother Of All Lies
(Country: Morocco, France, Qatar; Year: 2023; Director: Asmae El Moudir)
The filmmaker doesn't have any pictures of herself as a child. This is the starting point of a documentary investigation that unfolds the secrets of a Casablanca family.

Silver Dollar Road and Going To Mars: The Nikki Giovanni Project
The Pigeon Tunnel
(Country: US; Year: 2023; Director: Errol Morris; Stars: John le Carré, Douglas Rankine)
This documentary spans six decades as le Carré gives his final and most personal interview, interrupted with rare archival footage and dramatic anecdotes. It is set against the stormy Cold War backdrop that extends into the present day.
Silver Dollar Road
(Country: US; Year: 2023; Director: Raoul Peck; Writer: Raoul Peck)
A Black family in North Carolina has been harassed for decades by land developers attempting to take their waterfront property.
Stamped From The Beginning
(Country: US; Year: 2023; Director: Roger Ross Williams; Writer: Mara Brock Akil, Ibram X Kendi; Stars: Alexa Rachelle Jennings, John Gazzale)
An exploration of the roots and evolution of racist concepts in the US.
While We Watched
(Country: UK; Year: 2022; Director: Vinay Shukla; Writer: Reshma Ramachandran, Amaan Shaikh, Vinay Shukla; Stars: Ravish Kumar)
A turbulent newsroom drama which intimately chronicles the working days of broadcast journalist Ravish Kumar as he navigates a spiralling world of truth and disinformation.