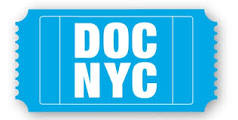 View other DOC NYC Films by strand: American Stories, Come As You Are, Fight The Power, Galas, Game Face Cinema, International Competition, Investigations, Kaleidoscope Competition, Metropolis Competition, Short List: Features, Sonic Cinema, Special Presentation, US Competition, Winner's Circle
American Symphony
(Country: US; Year: 2023; Director: Matthew Heineman; Stars: Jon Batiste, Suleika Jaouad)
In 2022, musician Jon Batiste finds himself the most celebrated artist of the year and embarks on composing an original symphony. The year grows more complicated when Batiste's life partner best-selling author Suleika Jaouad learns that her long-dormant cancer has returned.
Bye Bye Tiberias (Bye Bye Tibériade)
(Country: Palestine, Belgium, Qatar, France; Year: 2023; Director: Lina Soualem; Writer: Lina Soualem, Nadine Naous, Gladys Joujou; Stars: Hiam Abbass)
Years after leaving her Palestinian village to pursue an acting career in France, Hiam Abbass returns home with her daughter, in this intimate documentary about four generations of women and their shared legacy of separation.
The Lady Bird Diaries
(Country: US; Year: 2022; Director: Dawn Porter)
An all-archival documentary film about Lady Bird Johnson, one of the most influential and least understood US First Ladies.
Liv Ullmann - A Road Less Travelled
(Year: 2023; Director: Dheeraj Akolkar)
Exploration of the filmmaker's life and work.
Merchant Ivory
(Director: Stephen Soucy)
Story of the producing duo.
Shari & Lamb Chop
(Country: US; Year: 2023; Director: Lisa D'Apolito; Writer: Lisa D'Apolito, Cassidy Hartmann, Andrea Lewis)
Documentary charting the life of the ventriloquist.
The Trials of Alan Dershowitz
(Country: US; Year: 2023; Director: John Curtin)
Alan Dershowitz is a fierce criminal defence attorney known for representing infamous clients like Donald Trump and Jeffrey Epstein, and whose unwavering defense of constitutional rights and civil liberties is both admirable and divisive. The film explores his career.