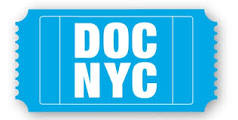 View other DOC NYC Films by strand: American Stories, Come As You Are, Fight The Power, Game Face Cinema, International Competition, Investigations, Kaleidoscope Competition, Metropolis Competition, Portraits, Short List: Features, Sonic Cinema, Special Presentation, US Competition, Winner's Circle
The Contestant
(Country: UK; Year: 2023; Director: Clair Titley; Writer: Clair Titley; Stars: Tomoaki Hamatsu, Toshio Tsuchiya)
The story of a Japanese reality TV star left naked in a room for more than a year, tasked with filling out magazine sweepstakes to earn food and clothing.
Opening gala
South To Black Power
(Country: US; Year: 2023; Director: Sam Pollard, Llewellyn M Smith; Writer: Charles M. Blow)
In his book Charles M Blow calls for a "reverse Great Migration" of African Americans from the North back to the South. This film illustrates his ideas and tells the writer's personal story.
Uncropped
(Country: US; Year: 2023; Director: DW Young; Stars: James Hamilton, Wes Anderson, Thurston Moore, Sylvia Plachy, Mark Jacobson, Thulani Davis, Richard Goldstein, Alexandra Jacobs, Joe Conason, Michael Daly, Kathy Dobie, David Lee, Eva Prinz, Susan Vermazen)
James Hamilton's compelling photographic journey through five decades of New York's cultural evolution.