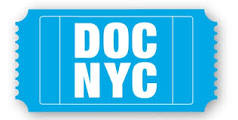 View other DOC NYC Films by strand: American Stories, Come As You Are, Fight The Power, Galas, Game Face Cinema, International Competition, Investigations, Kaleidoscope Competition, Metropolis Competition, Portraits, Short List: Features, Special Presentation, US Competition, Winner's Circle
Famoudou Konate - The King Of Djembe
(Country: Brazil; Year: 2023; Director: André Piruka, Billy Konate)
The history of the essential African drum, the djembe, as seen through the remarkable life of revered Guinean percussionist Famoudou Konate.
Fanny: The Other Mendelssohn
(Director: Sheila Hayman; Writer: Sheila Hayman; Stars: Alison Langer, Robinson McClellan, Anna Beer, Sheku Kanneh-Mason, Éric Heidsieck, Chi-Chi Nwanoku, Isata Kanneh-Mason)
Documentary about the unsung talents of the sister of famous composer Felix.
Paul Muldoon Laoithe 'S Liric (A Life In Lyrics)
(Country: Ireland; Year: 2022; Director: Alan Gilsenan; Stars: PJ Harvey, Paul Muldoon, Paul Simon)
Profile of the poet.
Play With the Devil - Becoming Zeal & Ardor
(Country: Switzerland; Year: 2023; Director: Olivier Joliat, Matthias Willi; Writer: Olivier Joliat, Matthias Willi)
Profile of the Black Metal band formed by Manuel Gagneux and how the introverted artist copes with the interest from fans.
Pretty Ugly - The Story Of The Lunachicks
(Country: US; Director: Ilya Chaiken; Writer: Ilya Chaiken)
Profile of the all-female punk band.
They Shot The Piano Player
(Country: Spain, France, Netherlands; Year: 2023; Director: Javier Mariscal, Fernando Trueba; Writer: Fernando Trueba; Stars: Jeff Goldblum, Gilberto Gil, Caetano Veloso, João Gilberto, Vinicius de Moraes, Paulo Moura)
A music journalist from New York sets out on a frantic investigation into the mysterious disappearance of Brazilian pianist Tenorio Jr, regular accompanist of Vinicius de Moraes, among others.