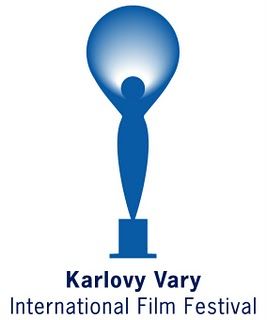 View other Karlovy Vary International Film Festival Films by strand: A Female Take on Mexico, Another View, Czech Films 2015–2016, Documentary Films - Competition, East of the West - Competition, Horizons, Imagina, Midnight Screenings, Official Selection - Competition, Official Selection - Out Of Competition, Out Of The Past, People Next Door, Seven Close Encounters, Special Events, Tribute to Otto Preminger
Aaaaaaaah!
(Country: UK; Year: 2015; Director: Steve Oram; Writer: Steve Oram; Stars: Steve Oram, Julian Rhind-Tutt, Toyah Willcox, Noah Fielding, Julian Barratt)
Alpha Male Smith and his Beta, Keith, move to take over a local community. They hook up with restless Female, Denise, igniting a deadly feud in which emotions run high and deep-seated grudges resurface amongst the tribe. Are we not men?
As I Open My Eyes (À peine j'ouvre les yeux)
(Country: France, Belgium, Tunisia; Year: 2015; Director: Leyla Bouzid; Writer: Leyla Bouzid, Marie-Sophie Chambon; Stars: Baya Medhaffer, Ghalia Benali)
Tunis, summer 2010, a few months before the Revolution: Farah, 18 years old, has just graduated and her family already sees her as a future doctor. But she doesn't have the same idea.
Death By Death (Je me tue à le dire)
(Country: Belgium, France; Year: 2016; Director: Xavier Seron; Writer: Xavier Seron; Stars: Jean-Jacques Rausin, Myriam Boyer, Fanny Touron, Serge Riaboukine, Franc Bruneau, Nell Van Houtte, François Dupont)
A man's hypochondriacal relationship with his mother.
Demons (Les démons)
(Country: Canada; Year: 2015; Director: Philippe Lesage; Writer: Philippe Lesage; Stars: Laurent Lucas, Pascale Bussières, Bénédicte Décary, Pier-Luc Funk, Victoria Diamond, Théodore Pellerin, Édouard Tremblay-Grenier, Vassili Schneider, Sarah Mottet, Jean-Luc Terriault, Jenny Yiggit, Yannick Gobeil-Dugas, Raphaëlle Caron, Mathis Thomas)
While a series of kidnappings of young boys is raging in Montreal, Félix, 10, finished school in Old Longueuil, an ordinary suburb of peaceful appearance. Imaginative and sensitive, Félix, like many children, is afraid of everything. Little by little, the childhood imaginary demons mix with demons of a disturbing reality.
The Fits
(Country: US; Year: 2015; Director: Anna Rose Holmer; Writer: Saela Davis, Anna Rose Holmer, Lisa Kjerulff; Stars: Makyla Burnam, Antonio A.B. Grant Jr., Royalty Hightower, Da'Sean Minor, Alexis Neblett, Inayah Rodgers)
Portrait of a tomboy assimilating into a tight-knit dance troupe.
Fourth Place
(Country: South Korea; Year: 2015; Director: Ji-woo Jung; Stars: Hang-na Lee, Hae-Joon Park, Jae-Sang Yoo)
The struggles of a wannabe Olympian, who suffers abuse at the hands of his swimming coach.
Mellow Mud (Es esmu seit)
(Country: Latvia; Year: 2016; Director: Renars Vimba; Writer: Renars Vimba; Stars: Elina Vaska, Andzejs Lilientals, Edgars Samitis, Ruta Birgere, Indra Brike, Zane Jancevska, Rezija Kalnina, Janis Kirmuska, Sandra Klavina)
A teenager experiences first love.
Neon Bull
(Country: Brazil, Uruguay, Netherlands; Year: 2015; Director: Gabriel Mascaro; Writer: Gabriel Mascaro; Stars: Juliano Cazarré, Maeve Jinkings, Vinícius de Oliveira, Alyne Santana, Josinaldo Alves, Carlos Pessoa, Samya De Lavor)
Story of a bull handler who dreams of a career in the world of fashion.
Snap
(Country: Thailand; Year: 2015; Director: Kongdej Jaturanrasamee; Writer: Kongdej Jaturanrasamee; Stars: Toni Rakkaen, Waruntorn Paonil, Krisana Panpeng)
A high school reunion threatens to throw a young woman's impending marriage off track.
They Call Me Jeeg (Lo chiamavano Jeeg )
(Country: Italy; Year: 2015; Director: Gabriele Mainetti; Writer: Nicola Guaglianone, Nicola Guaglianone, Menotti; Stars: Claudio Santamaria, Luca Marinelli, Stefano Ambrogi, Maurizio Tesei, Ilenia Pastorelli, Francesco Formichetti, Daniele Trombetti, Antonia Truppo, Salvatore Esposito, Gianluca Di Gennaro)
A petty thief, gifted with super powers, tries to chase down a gangster.