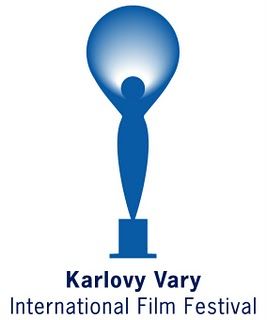 View other Karlovy Vary International Film Festival Films by strand: A Female Take on Mexico, Another View, Czech Films 2015–2016, Documentary Films - Competition, East of the West - Competition, Horizons, Imagina, Official Selection - Competition, Official Selection - Out Of Competition, Out Of The Past, People Next Door, Seven Close Encounters, Special Events, Tribute to Otto Preminger, Variety Critics Choice
Blood Father
(Country: France; Year: 2016; Director: Jean-François Richet; Writer: Peter Craig, Andrea Berloff, Peter Craig; Stars: Elisabeth Röhm, Mel Gibson, Erin Moriarty, William H. Macy, Diego Luna, Thomas Mann, Dale Dickey, Ryan Dorsey, Michael Parks, Raoul Max Trujillo, Tait Fletcher, Katalina Parrish, Richard Cabral, Daniel Moncada, Luce Rains)
An ex-gang member tries to save his teenage daugher from drug dealers out to kill her.
Bone Tomahawk
(Country: US; Year: 2015; Director: S Craig Zahler; Writer: S Craig Zahler; Stars: Sean Young, Kurt Russell, Patrick Wilson, Lili Simmons, Matthew Fox, Michael Paré, David Arquette, Kathryn Morris, Sid Haig, Richard Jenkins, Jamie Hector, Geno Segers, James Tolkan, Eddie Spears, Zahn McClarnon)
Four men set out in the Wild West to rescue a group of captives from cannibalistic cave dwellers.
Der Nachtmahr
(Country: Germany; Year: 2015; Director: Akiz; Writer: Akiz; Stars: Carolyn Genzkow, Sina Tkotsch, Wilson Gonzalez Ochsenknecht, Arnd Klawitter, Julika Jenkins)
When she finds herself ostracised because of her visions of a strange creature, a lonely teenager decides to befriend it.
The Greasy Strangler
(Country: US; Year: 2016; Director: Jim Hosking; Writer: Toby Harvard, Jim Hosking; Stars: Michael St Michaels, Sky Elobar, Elizabeth De Razzo, Gil Gex, Abdoulaye NGom, Holland MacFallister, Sam Dissanayake, Jesse Keen, Joe David Walters, John Yuan, Matt Yuan, Mel Kohl, Sal Koussa, Carl Solomon, Dana Haas)
When Big Ronnie and his son Brayden meet lone female tourist Janet on Big Ronnie's Disco Walking Tour - the best and only disco walking tour in the city - a fight for Janet's heart erupts between father and son, and the infamous Greasy Strangler is unleashed.
I Am A Hero
(Country: Japan; Year: 2015; Director: Shinsuke Sato; Writer: Kengo Hanazawa, Akiko Nogi; Stars: Masami Nagasawa, Kasumi Arimura, Miho Suzuki, Yô Ôizumi, Nana Katase, Makita Sports, Hisashi Yoshizawa, Yoshinori Okada, Yu Tokui, Toshifumi Muramatsu, Muga Tsukaji, Jin Katagiri, Natsu Andô, Kazunori Kaneko)
A manga artist turns hero after his city is beset by zombies.
The Laundryman (Qing Tian Jie Yi Hao)
(Country: Taiwan; Year: 2015; Director: Lee Chung; Stars: Hsiao-chuan Chang, Qian Wan, Tang Sui)
A contract killer who operates as part of a gang under the cover of a laundry service turns to a psychic for help in driving away the ghosts who haunt him.