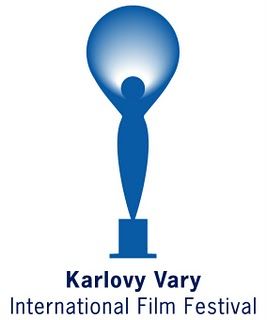 View other Karlovy Vary International Film Festival Films by strand: A Female Take on Mexico, Another View, Czech Films 2015–2016, Documentary Films - Competition, East of the West - Competition, Horizons, Imagina, Midnight Screenings, Official Selection - Competition, Out Of The Past, People Next Door, Seven Close Encounters, Special Events, Tribute to Otto Preminger, Variety Critics Choice
Brotherhood ( Kapatiran)
(Country: Philippines; Year: 2015; Director: Pepe Diokno; Writer: Pepe Diokno, Lilit Reyes, Benjamin Gonzales Tolentino; Stars: Giancarlo Abrahan, Bianca Balbuena, Regina Belmonte, Bryan Bendanillo, Joenel Canaria, Barbie Capacio, Teddie Co, Menggie Cobarrubias, Milabel Cristobal, Matt Daclan, Dodo Dayao, T.J. Dela Paz, Abner Delina, Lav Diaz, Pepe Diokno)
In a film essay dedicated to his hometown of Manila, the writer-director contemplates the breakdown of Philippine society.
Complete Unknown
(Country: US; Year: 2016; Director: Joshua Marston; Writer: Joshua Marston, Julian Sheppard; Stars: Rachel Weisz, Michael Shannon, Kathy Bates, Omar Metwally, Danny Glover, Chris Lowell, Michael Chernus, Erin Darke, Azita Ghanizada, Condola Rashad, Zach Appelman, Frank De Julio, Nancy Cejari, Tessa Albertson, Kelly AuCoin)
An enigmatic woman walks back into the life of a man she knew before.
A Date For Mad Mary
(Country: Ireland; Year: 2016; Director: Darren Thornton; Writer: Colin Thornton, Darren Thornton; Stars: Fionnuala Murphy, Seána Kerslake, Denise McCormack, Kelly Byrne, Chris Newman, Kyle Bradley Donaldson, Barbara Brennan, Siobhan Shanahan, Susie Power, Terry O'Neill, Charleigh Bailey, Shauna Higgins, Lisa Hickey, Carolyn Bracken, Darren Creaven)
Mary is looking for a date for her best friend's wedding. But she can't get her head round it: Maybe she's not looking for a boy at all, and maybe it was much more than just a friendship.
The Eagle Huntress
(Country: UK, Mongolia, US; Year: 2016; Director: Otto Bell)
A teenager decides to become the first female eagle huntress.
Swiss Army Man
(Country: US; Year: 2016; Director: Dan Kwan, Daniel Scheinert; Writer: Dan Kwan, Daniel Scheinert; Stars: Paul Dano, Daniel Radcliffe, Mary Elizabeth Winstead, Timothy Eulich, Richard Gross, Marika Casteel, Aaron Marshall, Antonia Ribero)
Hank, a hopeless man stranded in the wild, discovers a mysterious dead body. Together the two embark on an epic journey to get home. As Hank realises the body is the key to his survival, this once-suicidal man is forced to convince a dead body that life is worth living.