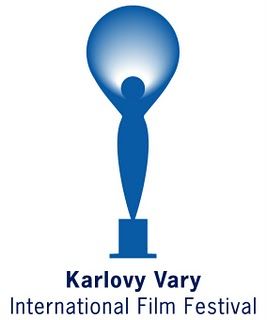 View other Karlovy Vary International Film Festival Films by strand: A Female Take on Mexico, Another View, Czech Films 2015–2016, Documentary Films - Competition, East of the West - Competition, Horizons, Imagina, Midnight Screenings, Official Selection - Competition, Official Selection - Out Of Competition, Out Of The Past, People Next Door, Special Events, Tribute to Otto Preminger, Variety Critics Choice
Another Way Of Life ( O něčem jiném, Something Different)
(Country: Czechoslovakia; Year: 1963; Director: Vera Chytilová; Writer: Vera Chytilová; Stars: Vladimir Bosak, Eva Bosáková, Jirí Kodet, Josef Langmiler, Miroslava Matlochová, Milivoj Uzelac, Vera Uzelacová)
The film alternates between the daily lives of its two heroines; one is Czech Olympic gymnast Eva Bosáková and the other is a housewife.
Chimes At Midnight
(Country: France, Spain, Switzerland; Year: 1965; Director: Orson Welles; Writer: Raphael Holinshed, Orson Welles, based on the plays of William Shakespeare; Stars: Orson Welles, Jeanne Moreau, Margaret Rutherford, John Gielgud, Marina Vlady, Walter Chiari, Michael Aldridge, Julio Peña, Tony Beckley, Andrés Mejuto, Keith Pyott, Jeremy Rowe, Alan Webb, Fernando Rey, Keith Baxter)
The career of Falstaff.
The Last Woman (La dernière femme)
(Country: France, Italy; Year: 1976; Director: Marco Ferreri; Writer: Marco Ferreri, Rafael Azcona, Marco Ferreri, Dante Matelli; Stars: Gérard Depardieu, Ornella Muti, Michel Piccoli, Renato Salvatori, Giuliana Calandra, Zouzou, Nathalie Baye, Daniela Silverio, Vittorio Fanfoni, Guerrino Totis, Benjamin Labonnelie, Solange Skyden, Carole Perle, David Biggani)
A man's custody of his son is threatened.
The Mouth Agape (La gueule ouverte)
(Country: France; Year: 1974; Director: Maurice Pialat; Writer: Maurice Pialat; Stars: Nathalie Baye, Hubert Deschamps, Philippe Léotard, Monique Mélinand, Henri Saulquin, Alain Grestau, Anna Gayane, Mireille Laurenchet, Corinne Derel, Marie-Blanche Dehaux, Christian Dehaux, Jean-Dominique de la Rochefoucauld, Jeanne Dulac, Lucien Dulac, Anne-Claude Girard)
Monique is dying. Around her gather her unfaithful husband, her son, who is like his father, and her daughter-in-law. We observe them playing with life as she dies.
O Lucky Man!
(Country: UK, US; Year: 1973; Director: Lindsay Anderson; Writer: David Sherwin; Stars: Malcolm McDowell, Ralph Richardson, Rachel Roberts, Arthur Lowe, Helen Mirren, Graham Crowden, Peter Jeffrey, Dandy Nichols, Mona Washbourne, Philip Stone, Mary MacLeod)
Modern retelling of The Pilgrim's Progress.
Romance For The Bugle (Romance for Bugle, Romance pro křídlovku)
(Country: Czechoslovakia; Year: 1967; Director: Otakar Vávra; Writer: Frantisek Hrubín, Otakar Vávra; Stars: Jaromír Hanzlík, Zuzana Cigánová, Janusz Strachocki, Stefan Kvietik, Miriam Kantorková, Július Vasek, Jaroslav Rozsíval, Vera Crháková, Marie Stampachová, Jirí Stancl, Václav Svec, Jaroslav Heyduk, Jaroslav Kladrubsky, Emanuel Kovarík, Vladimir Linka)
The wistful call of the bugle rises above this lyrical story of first love, which takes hold over the course of a summer and ends with the death of the hero's grandfather.
The Sun In A Net (Slnko v sieti)
(Country: Czechoslovakia; Year: 1962; Director: Stefan Uher; Writer: Alfonz Bednár; Stars: Marián Bielik, Jana Beláková, Olga Salagová, Pavel Chrobak, Adam Janco, Vladimír Malina, Eliska Nosálová, Lubo Roman, Andrej Vandlík)
First love isn't always about romance: Two young people in the middle of a big city endeavour to find their place in the world and discover who they really are, while experiencing a measure of anguish along the way.