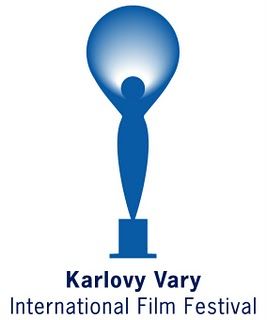 View other Karlovy Vary International Film Festival Films by strand: A Female Take on Mexico, Another View, Czech Films 2015–2016, Documentary Films - Competition, Horizons, Imagina, Midnight Screenings, Official Selection - Competition, Official Selection - Out Of Competition, Out Of The Past, People Next Door, Seven Close Encounters, Special Events, Tribute to Otto Preminger, Variety Critics Choice
Collector (Kollektor)
(Country: Russia; Year: 2016; Director: Alexei Krasovskiy)
An unscrupulous debt collector who is a prominent member of the Moscow elite has just a few hours to refute an accusation that might cost him his job and his life.
The Days That Confused (Päevad, Mis Ajasid Segadusse)
(Country: Estonia; Year: 2016; Director: Triin Ruumet)
Allar, 27, and his friends spend their lives in their Estonian small town goofing off, getting drunk, and driving as if there's no tomorrow. When one of their outings ends in an accident, Allar begins to reflect on his life.
Double (Dublu)
(Country: Romania; Year: 2016; Director: Catrinel Dănăiaţă)
At first glance it seems that George has everything he wants in life: a beautiful girlfriend, an interesting job, and there are always enough friends around to go for drinks. Under the surface of this well-ordered world, however, lurks something self-destructive that has to be dealt with.
Home Sweet Home
(Country: Kosovo, Macedonia; Year: 2016; Director: Faton Bajraktari)
Agron was long considered dead. His army buddies saw him die during the Kosovo conflict, and thus his return home is beyond surprising. Joy, however, soon shifts to a consideration of practical problems, and the man is forced by a variety of circumstances to remain dead – at least officially.
House Of Others
(Country: Georgia, Russia, Spain, Croatia; Year: 2016; Director: Rusudan Glurjidze)
The victors in a war try to come to terms with living in the houses they have been assigned, full of other people's property and memories.
Houston, We Have A Problem!
(Country: Slovenia, Croatia, Germany, Czech Republic, Qatar; Year: 2016; Director: Žiga Virc; Writer: Žiga Virc, Boštjan Virc)
Creating the myth of a space-race power deal.
Kamper
(Country: Poland; Year: 2016; Director: Łukasz Grzegorzek)
A comedy about a young married couple.
Kills On Wheels (Tiszta Szívvel)
(Country: Hungary; Year: 2016; Director: Attila Till; Writer: Attila Till; Stars: Szabolcs Thuróczy, Zoltán Fenyvesi, Ádám Fekete, Mónika Balsai, Lídia Danis, Dusán Vitanovics, Björn Freiberg, Dr. Gödeny György)
Two disabled lads get together with an ex-fireman and form a gang of hired assassins.
The Noonday Witch (Polednice)
(Country: Czech Republic; Year: 2016; Director: Jiří Sádek; Writer: Karel Jaromír Erben, Michal Samir; Stars: Anna Geislerová, Karolína Lipowská, Zdenek Mucha, Daniela Kolárová, Jirí Strébl, Marie Ludvíková, Mikulás Prosek, Halka Tresnáková, Marek Pospíchal, Tomás Bambusek, Petr Kocourek, Zdenek Palusga, Pavel Moravec, Petr Klimes)
Eliška moves back with her daughter Karolínka to her husband's native village. But something strange is going on and, as the temperature rises, Eliška becomes increasingly jittery. Fear is all-pervading and spectres move freely between dream and reality.
The Spy And The Poet (Luuraja Ja Luuletaja)
(Country: Estonia; Year: 2016; Director: Toomas Hussar)
One evening, Gustav, a secret agent and hard-boiled loner, rescues a woman who turns out to be a decoy for Russian intelligence.
Together For Ever (Amžinai Kartu)
(Country: Lithuania, Romania; Year: 2016; Director: Lina Lužytė)
A family is undermined by well-intentioned lies.
Verge (Eşik)
(Country: Turkey, Germany; Year: 2016; Director: Ayhan Salar, Erkan Tahhuşoğlu)
A young woman waits for her husband to return from one of his regular business trips. However, he never shows up, and her joyful anticipation of seeing him develops into questioning concern and ultimately paralysing fear.