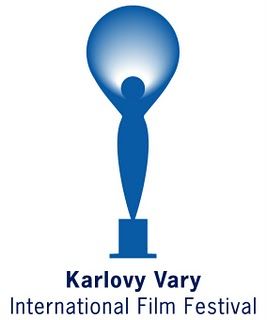 View other Karlovy Vary International Film Festival Films by strand: A Female Take on Mexico, Another View, Czech Films 2015–2016, East of the West - Competition, Horizons, Imagina, Midnight Screenings, Official Selection - Competition, Official Selection - Out Of Competition, Out Of The Past, People Next Door, Seven Close Encounters, Special Events, Tribute to Otto Preminger, Variety Critics Choice
All These Sleepless Nights
(Country: UK, Poland; Year: 2015; Director: Michal Marczak)
What does it mean to be truly awake in a world that seems satisfied to be asleep? Kris and Michal push their experiences of life and love to a breaking point as they restlessly roam the streets of Warsaw in search for answers.
Ama-San
(Country: Portugal, Switzerland, Japan; Year: 2016; Director: Cláudia Varejão)
Traditional pearl hunters set out to sea each day to dive down several metres below the surface in search of shellfish, octopuses, sea urchins and lobsters.
Close Relations ( Rodnye)
(Country: Germany, Latvia, Estonia, Ukraine; Year: 2016; Director: Vitaly Mansky)
A documentarian who became Russian because he was living in Moscow when the Soviet Union broke down examines his relationship with his Ukrainian family and the complex relationship between the two countries.
FC Roma
(Country: Czech Republic; Year: 2016; Director: Tomáš Bojar, Rozálie Kohoutová)
When a new football team consisting primarily of Romany players, made it into the lowest Czech football league, most of their opponents decided to boycott them. This documentary follows their attempts to win people over.
The Last Summer (El último Verano)
(Country: Spain; Year: 1993; Director: Leire Apellaniz López; Stars: Miguel Angel)
Miguel Ángel, an itinerant projectionist who fell in love with celluloid in his young days, witnessed the arrival of digital film projection and is slowly coming to terms with the fact that, for his small business, the coming summer season may be his last.

All These Sleepless Nights and LoveTrue
LoveTrue
(Country: US; Year: 2015; Director: Alma Har'el; Stars: TerriAnn Peters)
From an Alaskan strip club, a Hawaiian island, and the streets of NYC — revelatory stories emerge about a deeper definition of love. S
On Call (La Permanence)
(Country: France; Year: 2016; Director: Alice Diop)
A documentary about a suburban Parisian doctor's office where free consulting services are offered to immigrants from around the world.
Solar
(Country: Argentina; Year: 2016; Director: Manuel Abramovich; Stars: Flavio Cabobianco)
When ten-year-old Flavio Cabobianco published a New Age book with his brother in 1991, it became a nationwide sensation. Now the child prodigy is an adult and sees himself very differently.
Tower
(Country: US; Year: 2016; Director: Keith Maitland; Stars: Violett Beane, Louie Arnette, Blair Jackson, Monty Muir, Chris Doubek, Reece Everett Ryan, Josephine McAdam, Aldo Ordoñez, Vicky Illk, John Fitch, Karen Davidson, Jeremy Brown, Séamus Bolivar-Ochoa, Cole Bresnehen, Timothy Lucas)
A rotoscope reconstruction of the first mediatised school massacre in the United States.
Transit Havana
(Country: Germany, Netherlands, Cuba; Year: 2016; Director: Daniel Abma)
A documentary about three trans women awaiting surgery from a European specialist as part of a special medical programme of support.
Whose Country?
(Country: Egypt, US, France; Year: 2016; Director: Mohamed Siam)
A documentary about the disappointment felt by many Egyptians following the revolution on 2011, featuring candid interviews with members of the security service.