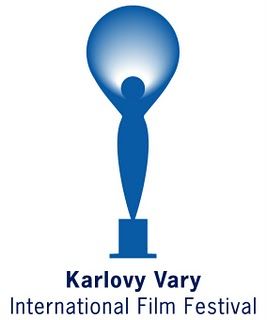 View other Karlovy Vary International Film Festival Films by strand: A Female Take on Mexico, Another View, Czech Films 2015–2016, Documentary Films - Competition, East of the West - Competition, Horizons, Imagina, Midnight Screenings, Official Selection - Out Of Competition, Out Of The Past, People Next Door, Seven Close Encounters, Special Events, Tribute to Otto Preminger, Variety Critics Choice
By The Rails (Dincolo De Calea Ferata)
(Country: Romania, Sweden; Year: 2015; Director: Cătălin Mitulescu)
Adrian left for a year's work abroad to help his family financially but when he returns home nothing is like it was before. His wife acts so differently, it's as if they were never married.
The Confessions (Le Confessioni)
(Country: Italy, France; Year: 2016; Director: Roberto Andò)
A mysterious monk is a guest at a meeting of high-powered financiers, one of whom is murdered.
It's Not The Time Of My Life (Ernelláék Farkaséknál)
(Country: Hungary; Year: 2016; Director: Szabolcs Hajdu; Writer: Szabolcs Hajdu; Stars: Imre Gelányi, Lujza Hajdu, Szabolcs Hajdu, Zsigmond Hajdu, Domokos Szabó, Erika Tankó, Orsolya Török-Illyés, Szilágyi Ágota)
Family tensions rise after an unexpected visit.
My Father's Wings (Babamın Kanatları)
(Country: Turkey; Year: 2016; Director: Kıvanç Sezer)
An ageing construction worker finds his plans for the future in disarray when he is diagnosed with a malignant tumour.
The Next Skin (La Propera Pell)
(Country: Spain, Switzerland; Year: 2016; Director: Isaki Lacuesta, Isa Campo)
A teenager appears claiming to have amnesia and to be Gabriel, who went missing in the mountains aged nine. Should the family believe him?
Nightlife (Nočno življenje)
(Country: Slovenia, Macedonia, Bosnia and Herzegovina; Year: 2016; Director: Damjan Kozole; Writer: Damjan Kozole, Ognjen Svilicic)
The lives of a wealthy married couple radically change in an instant. While the husband is in critical condition after an accident that occurred under strange circumstances, the wife tries to understand the situation and to salvage what she can.
Original Bliss (Gleißendes Glück)
(Country: Germany; Year: 2016; Director: Sven Taddicken; Writer: Sven Taddicken, Stefanie Veith, Hendrik Hölzemann, based on the novella by AL Kennedy; Stars: Martina Gedeck, Ulrich Tukur, Johannes Krisch, Hans-Michael Rehberg, Dietrich Brüggemann, Imke Büchel, Romina Küper, Sebastian Rudolph)
A woman tortured by her loss of religious faith falls for a charismatic psychologist.
The Teacher (Ucitelka)
(Country: Czech Republic, Slovakia; Year: 2016; Director: Jan Hrebejk; Writer: Petr Jarchovský; Stars: Zuzana Mauréry, Ondrej Malý, Éva Bandor, Martin Havelka, Ina Gogálová, Peter Bebjak, Tamara Fischer, Richard Labuda, Monika Certezni, Csongor Kassai, Lukas Pelc, Oliver Oswald, Attila Mokos, Zuzana Konecná)
A teacher creates a climate of fear in the classroom.
Waves (Fale)
(Country: Poland; Year: 2016; Director: Grzegorz Zariczny)
The story of two likeably headstrong hairdressing trainees on their way to adulthood in Kraków.
We're Still Together
(Country: Canada; Year: 2016; Director: Jesse Klein)
Chris can't go on. His classmates bully him, the girls don't know he's alive, and his mother doesn't understand him. Attacked by a gang of boys, he unexpectedly finds an ally in a young stranger, but things don't turn ut the way he expected.
The Wolf From Royal Vineyard Street (Vlk z Královských Vinohrad)
(Country: Czech Republic, Slovak Republic, France; Year: 2016; Director: Jan Němec; Writer: Jan Nemec; Stars: Jirí Mádl, Karel Roden, Jirí Bartoska, David Bowles, Lucia Gajdosík, Markéta Janousková, Jirí Menzel, Gabriela Mícová, Ted Otis, Tatiana Pauhofová, Martin Pechlát, )
A comedic reinvention of the director's own own quasi-autobiographical short stories.
Zoology (Zoologiya)
(Country: Russia, France, Germany; Year: 2016; Director: Ivan I Tverdovsky; Writer: Ivan I Tverdovskiy; Stars: Masha Tokareva, Natalya Pavlenkova, Aleksandr Gorchilin, Dmitriy Groshev, Anna Astashkina, Irina Chipizhenko, Zhanetta Demikhova, Yulia Pimkina, Anastasiya Baklanova, Katya Alexandrina, Ella Sanko, Nelly Vasilyeva, Valentina Popova, Ludmila Shestakova, Yuriy Vnukov)
A quiet, middle-aged zoo employee wakes up to discover that she has grown a tail.