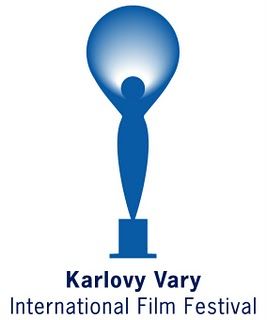 View other Karlovy Vary International Film Festival Films by strand: A Female Take on Mexico, Another View, Czech Films 2015–2016, Documentary Films - Competition, East of the West - Competition, Horizons, Imagina, Midnight Screenings, Official Selection - Competition, Official Selection - Out Of Competition, People Next Door, Seven Close Encounters, Special Events, Tribute to Otto Preminger, Variety Critics Choice
Blue Velvet
(Country: US; Year: 1986; Director: David Lynch; Writer: David Lynch; Stars: Isabella Rossellini, Kyle MacLachlan, Dennis Hopper, Laura Dern, Hope Lange, Dean Stockwell, George Dickerson, Priscilla Pointer, Frances Bay, Jack Harvey, Ken Stovitz)
A young man befriends a woman in trouble and discovers a sinister side to life in his small town.
Helmut Berger, Actor
(Country: Austria; Year: 2015; Director: Andreas Horvath; Stars: Helmut Berger, Andreas Horvath)
Portrait of the actor.
Ikarie XB 1 (Voyage to the End of the Universe)
(Country: Czechoslovakia; Year: 1963; Director: Jindrich Polák; Writer: Pavel Jurácek, Stanislaw Lem, Jindrich Polák; Stars: Zdenek Stepánek, Frantisek Smolík, Dana Medrická, Irena Kacírková, Radovan Lukavský, Otto Lackovic, Miroslav Machácek, Jirí Vrstála, Rudolf Deyl, Jaroslav Mares, Martin Tapák, Marcela Martínková, Jozef Adamovic, Jaroslav Rozsíval, Ruzena Urbanova)
The year is 2163. Starship Ikaria XB 1 embarks on a long journey across the Universe, to search for life on the planets of Alpha Centauri.
Intimate Lighting (Intimni osvetleni)
(Country: Czechoslovakia; Year: 1965; Director: Ivan Passer; Writer: Jaroslav Papousek, Ivan Passer, Vaclav Sasek; Stars: Karel Blazek, Zdenek Bezusek, Vera Kresadlova, Jan Vostrcil, Jaroslava Stedra, Vlastimila Vlkova, Karel Uhlik)
Czech new wave classic about the reunion of two friends.
The Party and The Guests (O slavnosti a hostech, A Report On The Party And The Guests)
(Country: Czechoslovakia; Year: 1966; Director: Jan Nemec; Writer: Ester Krumbachová, Ester Krumbachová, Jan Nemec; Stars: Ivan Vyskocil, Jan Klusák, Jiri Nemec, Pavel Bosek, Karel Mares, Evald Schorm, Jana Pracharová, Zdena Skvorecka, Milon Novotny, Helena Pejsková, Dana Nemcova, Antonin Prazak, Josef Skvorecký, Adolf Siroký, Václav Vodák)
Parable of power set on a day out to the country.
Rocco And His Brothers (Rocco e i suoi fratelli)
(Country: Italy/France; Year: 1960; Director: Luchino Visconti; Writer: Suso Cecchi d'Amico, Pasquale Festa Campanile, Massimo Franciosa, Enrico Medioli, Luchino Visconti; Stars: Alain Delon, Renato Salvatori, Annie Girardot, Katina Paxinou, Max Cartier, Spiros Focas, Rocco Vidolazzi, Claudia Cardinale, Roger Hanin, Paola Stoppa, Suzy Delair)
A family from the rural south fight for unity and purpose in post-war Milan.
Such Is Life (Takový je zivot)
(Country: Czechoslovakia; Year: 1929; Director: Carl Junghans; Writer: Carl Junghans, Carl Junghans; Stars: Vera Baranovskaya, Theodor Pistek, Mána Zenísková, Wolfgang Zilzer, Jindrich Plachta, Manja Kellerová, Eman Fiala, Valeska Gert, Lidiya Tridenskaya, Betty Kysilková, Edith Ledererová, Max Körner, Ludvík Veverka, Václav Zichovský, Frantisek Kreuzmann)
The tragic tale of an aging, worn-out laundress and her brutal, profligate husband.