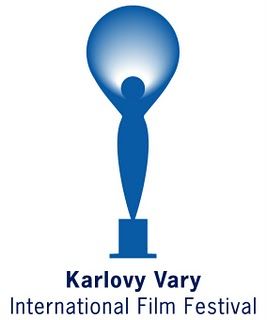 View other Karlovy Vary International Film Festival Films by strand: A Female Take on Mexico, Czech Films 2015–2016, Documentary Films - Competition, East of the West - Competition, Horizons, Imagina, Midnight Screenings, Official Selection - Competition, Official Selection - Out Of Competition, Out Of The Past, People Next Door, Seven Close Encounters, Special Events, Tribute to Otto Preminger, Variety Critics Choice
Aloys
(Country: Switzerland, France; Year: 2016; Director: Tobias Nölle; Writer: Tobias Nölle; Stars: Georg Friedrich, Tilde von Overbeck, Kamil Krejcí, Yufei Li, Koi Lee, Sebastian Krähenbühl, Karl Friedrich, Peter Zumstein, Agnes Lampkin, Rahel Hubacher, Haroldo Simao, Tobias Bienz, Aaron Hitz, Barblin Leggio-Hänseler, Benjamin Merz)
A private investigator is drawn into a mind game by a mysterious woman.
Barash
(Country: Israel; Year: 2015; Director: Michal Vinik)
Naama Barash, 17, enjoys alcohol, drugs and hanging out with like-minded friends. Her activities are an escape from a home where her parents always fight, and a rebellious, army-enrolled sister, who, one day, disappears. As a new girl shows up at school, Barash falls deep in love for the first time, and the intensity of the experience at once confuses her and gives her life new meaning.
Communication & Lies (So-tong-gwa geo-jit-mal)
(Country: South Korea; Year: 2015; Director: Seung-won Lee; Writer: Seung-won Lee; Stars: Sun Jang, Kwon-hoo Kim, Seon-young Kim)
Character study focuses on a man and a woman trying to come to terms with hardship in differing extreme situations.
Divines
(Country: France; Year: 2016; Director: Houda Benyamina; Writer: Houda Benyamina, Romain Compingt, Malik Rumeau; Stars: Oulaya Amamra, Déborah Lukumuena, Kevin Mischel, Jisca Kalvanda, Yasin Houicha, Majdouline Idrissi, Bass Dhem)
Story of an Arabic drug dealer in a Parisian ghetto.
Exile
(Year: 2016; Director: Rithy Panh)
A meditation on exile.
The First, The Last (Les premiers les derniers)
(Country: France, Belgium; Year: 2016; Director: Bouli Lanners; Writer: Bouli Lanners; Stars: Albert Dupontel, Bouli Lanners, Suzanne Clément, Michael Lonsdale, David Murgia, Aurore Broutin, Philippe Rebbot, Serge Riaboukine, Lionel Abelanski, Virgile Bramly, Max von Sydow, Fabrice Adde, Pascale Wouters, Sybille Blouin, Loredana Flori)
Two bounty hunters encounter two cowboys in the French countryside.
Galloping Mind
(Country: Belgium; Year: 2015; Director: Wim Vandekeybus; Writer: Wim Vandekeybus; Stars: Zsófia Rea, Matt Devere, Natali Broods, Rebeka Rea, Izabella Rea, Jerry Killick, Levko Esztella, Orsi Tóth)
Twin babies separated at birth and brought up in very different circumstances meet again 12 years later.
The Happiest Day In The Life Of Olli Mäki (Hymyilävi Mies)
(Country: Finland; Year: 2016; Director: Juho Kuosmanen; Writer: Juho Kuosmanen, Mikko Myllylahti; Stars: Eero Milonoff, Joonas Saartamo, Oona Airola, Jarkko Lahti, Marko Wilskman, Juha Mäkinen, Tuomo Kemppainen, John Bosco Jr.)
Finland, 1962. Boxer Olli Mäki is 26 years old and in love. Expected to win a bout against an American, but he would rather be with his girlfriend than train.
Island City
(Country: India; Year: 2015; Director: Ruchika Oberoi; Writer: Ruchika Oberoi; Stars: Vinay Pathak, Amruta Subhash, Tanishta Chatterjee)
Three stories set in Mumbai.
Kaili Blues (Lu bian ye can)
(Country: China; Year: 2015; Director: Gan Bi; Writer: Gan Bi; Stars: Yongzhong Chen, Yue Guo, Linyan Liu, Feiyang Luo, Lixun Xie, Zhuohua Yang, Shixue Yu, Daqing Zhao)
An ex-con doctor embarks on a mystical quest after his nephew vanishes.
Lantouri
(Country: Iran; Year: 2016; Director: Reza Dormishian; Writer: Reza Dormishian; Stars: Baran Kosari, Navid Mohammadzadeh, Maryam Palizban, Reza Behbudi, Mehdi Koushki, Behnaz Jafari, Fatemeh Naghavi, Parivash Nazarieh, Nader Fallah, Ardeshir Rostami, Hossein Pakdel, Behrang Alavi, Setareh Pesyani, Bahram Afshari, Siavash Cheraghipoor)
Fictional documentary hinging on the problems faced by Iran's young populace.
Lost And Beautiful (Bella E Perduta)
(Country: Italy; Year: 2015; Director: Pietro Marcello; Writer: Maurizio Braucci, Pietro Marcello; Stars: Elio Germano, Gesuino Pittalis, Sergio Vitolo, Tommaso Cestrone)
Documentary and fiction blend in a tale of ancient palaces, devoted shepherds and a young calf contemplating his fate.
A Lullaby To The Sorrowful Mystery (Hele Sa Hiwagang Hapis)
(Country: Philippines, Singapore; Year: 2016; Director: Lav Diaz; Stars: Piolo Pascual, John Lloyd Cruz, Hazel Orencio, Alessandra De Rossi, Joel Saracho)
The story of revolutionary Andres Bonifacio and his fight against Spanish colonial rule.
The Lure
(Country: Poland; Year: 2016; Director: Agnieszka Smoczynska; Writer: Robert Bolesto; Stars: Marta Mazurek, Michalina Olszanska, Jakub Gierszal, Kinga Preis, Andrzej Konopka, Zygmunt Malanowicz)
A pair of mermaid sisters run into trouble when one of them falls for a human.
Mimosas
(Country: France, Spain, Morocco; Year: 2016; Director: Oliver Laxe; Writer: Oliver Laxe, Santiago Fillol ; Stars: Abdelatif Hwidar, Ilham Oujri, Shakib Ben Omar, Ahmed Hammoud, Hamid Farjad, Said Agli, Margarita Albores, Laaziza Ikram, Moe Mohamed Oummad, Ahmed El Othmani)
Faust meets Arabic myth in the Moroccan desert.
Motherland (Ana Yurdu)
(Country: Turkey, Greece; Year: 2015; Director: Senem Tüzen; Writer: Senem Tüzen; Stars: Esra Bezen Bilgin, Nihal G. Koldas, Semih Aydin, Fatma Kisa)
Nesrin, an urban middle class woman recovering from a divorce, goes back to her deceased grandmother'​s​ old village in Anatolia to finish a novel and live out her dream of being a writer. Trouble brews when her mum turns up.
One Week And A Day
(Country: Israel; Year: 2016; Director: Asaph Polonsky; Writer: Asaph Polonsky; Stars: Uri Gavriel, Tomer Kapon, Jenya Dodina, Shai Avivi, Sharon Alexander, Carmit Mesilati Kaplan)
In the span of a day, a grieving father steals medicinal marijuana from a hospice, skips work and hangs out with his estranged neighbor's son while his wife tries to get back to her daily routine as she fights off school teachers, stray kittens and dental clinic workers.
Oscuro Animal
(Country: Argentina, Greece, Colombia; Year: 2016; Director: Felipe Guerrero; Stars: Marleyda Soto, Luisa Vides Galiano, Jocelyn Meneses)
The story of three women forced to flee their homes in a war torn region in Colombia.
Sand Storm
(Country: Israel; Year: 2016; Director: Elite Zexer; Writer: Elite Zexer; Stars: Lamis Ammar, Ruba Blal-Asfour, Hitham Omari, Jalal Masrwa, Khadija Al Akel)
A young woman struggles to cope with the expectations of tradition.
The Student (Uchenik)
(Country: Russia; Year: 2016; Director: Kirill Serebrennikov; Writer: Kirill Serebrennikov, based on the play by Marius von Mayenburg; Stars: Yuliya Aug, Viktoriya Isakova, Pyotr Skvortsov, Aleksandr Gorchilin, Aleksandra Revenko)
A teenager becomes a religious zealot and mounts a campaign against his biology teacher.
Tramontane
(Country: France, Lebanon; Year: 2016; Director: Vatche Boulghourjian; Writer: Vatche Boulghourjian; Stars: Barakat Jabbour, Julia Kassar, Odette Makhlouf, Michel Adabachi, Toufic Barakat, Sajed Amer, Nassim Khodr, Raymond Haddouni, Georges Diab, Abido Bacha)
A young blind man is forced to make a road trip after discovering his ID document is a forgery.
Underground Fragrance
(Country: France, China; Year: 2015; Director: Pengfei; Writer: Pengfei, Isabelle Mayor; Stars: Ying Ze, Luo Wenjie, Zhao Fuyu)
A young migrant worker is temporarily blinded and meets another migrant in this drama exploring the "Chinese dream".
Wolf And Sheep
(Country: Denmark; Year: 2016; Director: Shahrbanoo Sadat)
Story of Afghan shepherds set against the backdrop of war.
You'll Never Be Alone (Nunca vas a estar solo)
(Country: Chile; Year: 2016; Director: Alex Anwandter; Writer: Alex Anwandter; Stars: Sergio Hernández, Andrew Bargsted, Jaime Leiva, Antonia Zegers, Benjamin Westfall, Gabriela Hernández, Edgardo Bruna, Astrid Roldan, Camila Hirane)
While a resigned father works in the same job he's had for the past 25 years, his adolescent son is completely immersed in his own world, exploring his gay identity.