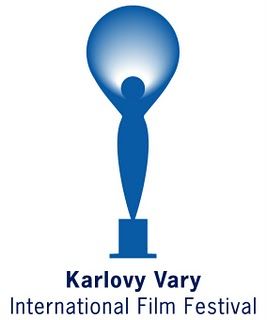 View other Karlovy Vary International Film Festival Films by strand: A Female Take on Mexico, Another View, Czech Films 2015–2016, Documentary Films - Competition, East of the West - Competition, Horizons, Imagina, Midnight Screenings, Official Selection - Competition, Official Selection - Out Of Competition, Out Of The Past, Seven Close Encounters, Special Events, Tribute to Otto Preminger, Variety Critics Choice
The Art Of Negative Thinking (Kunsten å tenke negativt)
(Country: Norway; Year: 2006; Director: Bård Breien; Writer: Bård Breien; Stars: Fridtjov Såheim, Kjersti Holmen, Henrik Mestad, Marian Saastad Ottesen, Kari Simonsen, Kirsti Eline Torhaug, Per Schaanning, Øyvind Osmo Eriksen, Christian Soldal)
The local disability support group visits an involuntary member.
Come As You Are (Hasta La Vista)
(Country: Belgium; Year: 2011; Director: Geoffrey Enthoven)
A group of young disabled people tell their parents they're planning a wine tour so they can take a road trip to a brothel.
Coming Home
(Country: US; Year: 1978; Director: Hal Ashby; Writer: Waldo Salt, Robert C. Jones, Nancy Dowd, Rudy Wurlitzer; Stars: Jane Fonda, Jon Voight, Bruce Dern, Penelope Milford, Robert Carradine, Robert Ginty, Mary Gregory, Kathleen Miller, Beeson Carroll, Willie Tyler, Louis Carello, Charles Cyphers, Olivia Cole, Tresa Hughes, Bruce French)
A woman whose husband is fighting in Vietnam falls in love with another man who suffered a paralysing combat injury there.
Murderball
(Country: US; Year: 2005; Director: Henry Alex Rubin, Dana Adam Shapiro; Stars: Joe Soares, Mark Zupan, Andy Cohn, Bob Lujano, Keith Cavill, Scott Hogsett, Christopher Igoe)
The passionate, violent, disabled world of quad rugby is uncovered as Team USA seeks gold in Athens.
Run If You Can (Renn, wenn du kannst)
(Country: Germany; Year: 2010; Director: Dietrich Brüggemann; Writer: Anna Brüggemann, Anna Brüggemann, Dietrich Brüggemann; Stars: Robert Gwisdek, Jacob Matschenz, Anna Brüggemann, Daniel Drewes, Amelie Kiefer, Franziska Weisz, Michael Sens, Leslie Malton, Jörg Bundschuh, Sven Taddicken, Alexander Hörbe, Arne Gottschling, Christian Ehrich, Dietrich Brüggemann)
Love triangle about a woman, a disabled man and his carer.
Untouchable (Intouchables)
(Country: France; Year: 2011; Director: Olivier Nakache, Eric Toledano; Writer: Olivier Nakache, Eric Toledano; Stars: François Cluzet, Omar Sy, Anne Le Ny, Audrey Fleurot, Clotilde Mollet, Alba Gaïa Kraghede Bellugi, Cyril Mendy, Christian Ameri, Grégoire Oestermann, Joséphine de Meaux, Dominique Daguier, François Caron, Thomas Solivéres, Dorothée Brière, Marie-Laure Descoureaux),
Official Site
The relationship between a wealthy Parisian quadriplegic and his carer who comes from the slums of the banlieu.