Before We Vanish
Blu-Ray Review
Narumi and her husband Shinji are going through a rocky patch when Shinji suddenly vanishes, returning several days later, utterly transformed. At the same time, a family is brutally murdered, and the town beset by strange phenomena. Journalist Sakurai begins to investigate the mystery…
Dave Made A Maze
Blu-Ray Review
One afternoon, Dave builds a cardboard maze in his living room, gets lost in it, and discovers that it's full of traps and monsters which he doesn't remember creating.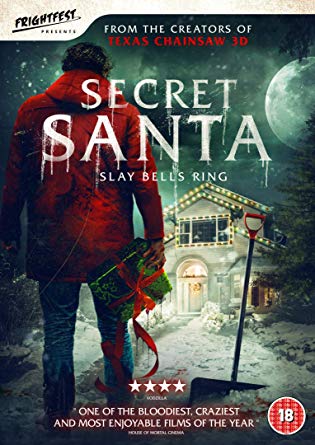 Secret Santa
DVD Review
The Pope family's Christmas Eve dinner goes horribly and hilariously wrong when someone puts something in the party punch causing everyone to tell the unvarnished truth at the already dysfunctional holiday reunion.
The Blood Of Hussain
DVD Review
The annual mourning procession for the murdered Hussain, grandson of the prophet Muhammad, is the setting for an allegorical tale of revolutionary struggle against injustice and oppression

Last Year In Marienbad
DVD Review
A man tries to convince a woman that they had an affair the year before.


Redoubtable
DVD Review
Paris 1967. Jean-Luc Godard, the leading filmmaker of his generation, is shooting La Chinoise with the woman he loves, Anne Wiazemsky, 20 years his junior. They are happy, attractive, in love, they marry. But the film's reception unleashes a profound self-examination in Jean-Luc.