Will It Snow For Christmas?
DVD Review
On a Provençal farm, a protective and devoted mother raises her seven illegitimate children... under the uncaring eye of the farmer, who is the father of her kids.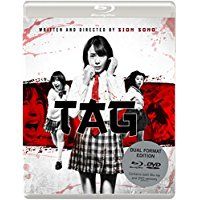 Tag
Blu-Ray Review
A girl's life cascades into chaos as everyone around her suffers a gruesome fate while she herself becomes less and less certain of who she is and what kind of a world she lives in.

The Incredible Shrinking Man
Blu-Ray Review
Following exposure to a mysterious gas, a man begins to shrink - and doesn't stop.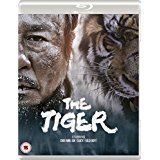 The Tiger
Blu-Ray Review
While Korea is under occupation by the Japanese, an old and experienced hunter is challenged by the hunt of the last tiger.

Blood From The Mummy's Tomb
Blu-Ray Review
A beautiful jewel taken from a tomb holds the secret to renewed life for a murderous Ancient Egyptian princess.

Fear In The Night
Blu-Ray Review
A young woman recovering from a nervous breakdown moves with her husband to a boys' school and finds herself being terrorised by a mysterious one-armed man, but nobody believes her.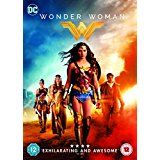 Wonder Woman
DVD Review
An Amazon princess ventures into the outside world to try and end a war.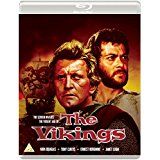 The Vikings
Blu-Ray Review
A slave ignorant of his Viking heritage challenges a powerful Viking lord after falling in love with the English princess he intends to marry.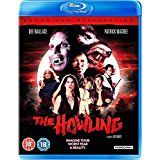 The Howling
Blu-Ray Review
After a bizarre and near fatal encounter with a serial killer, a television newswoman is sent to a remote mountain resort whose residents may not be what they seem.