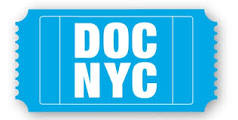 View other DOC NYC Films by strand: American Perspectives, Behind The Scenes, Centrestage, Doc Eat Doc, Docs Redux, Fight The Power, Galas, International Perspectives, Jock Docs, Metropolis, Modern Family, Short List, Sonic Cinema, Special Events, Viewfinders
The Champions
(Country: US; Year: 2015; Director: Darcy Dennett)
Efforts to rehabilitate pitbulls rescued from a dog-fighting ring.
Harry And Snowman
(Country: US; Year: 2015; Director: Ron Davis; Writer: Ron Davis; Stars: Harry DeLeyer, Harriet DeLeyer, Andre DeLeyer, Marty DeLeyer, Willy DeLeyer, George H. Morris, Peter Doubleday, Rodney Jenkins, Lolly Clarke, Jackie Bitner, Phebe Phillips Byrne, Tom Haney, Dana Rampy)
The bond forged between a Dutch migrant and a horse that would go on to be a world-beating showjumper.
Huntwatch
(Country: US, UK, Canada, Belgium; Year: 2014; Director: Brant Backlund; Writer: Brant Backlund; Stars: Ryan Reynolds)
An activist's crusade against seal hunting.
Tiger Tiger
(Country: US, India, Bangladesh; Year: 2015; Director: George Butler; Writer: Caroline Alexander; Stars: Alan Rabinowitz)
The work of big cat conservationist Dr Alan Rabinowitz.