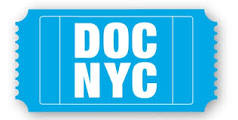 View other DOC NYC Films by strand: American Perspectives, Behind The Scenes, Centrestage, Doc Eat Doc, Docs Redux, Galas, International Perspectives, Jock Docs, Metropolis, Modern Family, Short List, Sonic Cinema, Special Events, The Wild Life, Viewfinders
BaddDDD Sonia Sanchez
(Country: US; Year: 2015; Director: Barbara Attie, Janet Goldwater, Sabrina Schmidt Gordon)
Documentary of Sanchez, who played a key role in the Black Arts Movement of the Sixties.
Circle Of Poison
(Country: US, India, Mexico, Argentina; Year: 2015; Director: Evan Mascagni, Shannon Post)
Outlining the impact on communities of banned pesticides that are still made for export and how those communities are fighting back.
The C Word
(Country: US; Year: 2015; Director: Meghan O'Hara)
Documentary challenging our approach to cancer.
Frackman
(Country: Australia; Year: 2015; Director: Richard Todd; Writer: John Collee, John Collee, Trish Lake, Simon Nasht, Sarah Rosetti, Sarah Rosetti, Jonathan Stack, Richard Todd, Richard Todd; Stars: Drew Hutton, Dayne Pratzky)
Story of an accidental activist who took on the big corporations over fracking.
The Invaders
(Country: US; Year: 2015; Director: Prichard Smith; Writer: Prichard Smith, J.B. Horrell)
Documentary about the rise of civil rights activism in Memphis.
No Más Bebés (No More Babies)
(Country: US; Year: 2015; Director: Renee Tajima-Pena)
A lawyer seeks justice for Latino women who were sterilised when they went to hospital to give birth.