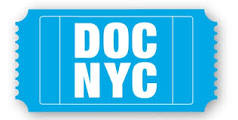 View other DOC NYC Films by strand: American Perspectives, Behind The Scenes, Centrestage, Doc Eat Doc, Docs Redux, Fight The Power, Galas, International Perspectives, Jock Docs, Metropolis, Short List, Sonic Cinema, Special Events, The Wild Life, Viewfinders
Always Together (Stále spolu)
(Country: Czech Republic; Year: 2014; Director: Eva Tomanová; Writer: Eva Tomanová)
A family struggle with their patriarch's idea of an alternative lifestyle.
From This Day Forward
(Country: US; Year: 2015; Director: Sharon Shattuck; Writer: Frederick Shanahan, Martha Shane, Sharon Shattuck)
Portrait of the filmmaker's unorthodox family, including her dad, who came out as transgender but remained married to her mum.
Gayby Baby
(Country: Australia; Year: 2015; Director: Maya Newell)
Four children describe their lives with same-sex parents.
The Melting Family
(Country: US; Year: 2015; Director: Nicole Groton; Writer: Nicole Groton; Stars: Beth G, Brittany G, Bryan G, Cristina G, Dani G, Glenn G, Rita G, Taylor G, Nicole Groton)
Filmmaker documents her family, expanded by divorce to include seven parents and 16 siblings.
With Or Without You
(Country: South Korea; Year: 2015; Director: Park Hyuckjee)
Documentary about two wives - one of whom is mentally disabled - after the death of their husband.