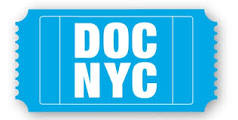 View other DOC NYC Films by strand: American Perspectives, Behind The Scenes, Centrestage, Docs Redux, Fight The Power, Galas, International Perspectives, Jock Docs, Metropolis, Modern Family, Short List, Sonic Cinema, Special Events, The Wild Life, Viewfinders
City Of Gold
(Country: US; Year: 2014; Director: Laura Gabbert; Writer: Laura Gabbert)
Pulitzer Prize-winning critic Jonathan Gold casts his light upon a vibrant and growing cultural movement in which he plays the dual roles of high-low priest and culinary geographer of his beloved Los Angeles.
For Grace
(Country: US; Year: 2015; Director: Mark Helenowski, Kevin Pang; Stars: Curtis Duffy)
The story of chef Curtis Duffy's attempts to build a dream restaurant at the worst time in his life on a personal level.
King Georges
(Country: US; Year: 2015; Director: Erika Frankel)
An intimate portrait of a passionate culinary artist facing the inevitability of change.
The Missing Ingredient
(Director: Michael Sparaga)
A story of two Manhattan restaurants facing stiff competition as the neighbourhood changes.
Noma My Perfect Storm
(Country: UK; Year: 2016; Director: Pierre Deschamps; Writer: Pierre Deschamps)
Documentary film about the celebrated chef René Redzepi set against the backdrop of the Copenhagen-based restaurant, Noma.