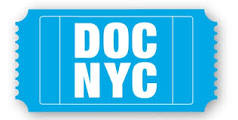 View other DOC NYC Films by strand: American Perspectives, Behind The Scenes, Centrestage, Doc Eat Doc, Fight The Power, Galas, International Perspectives, Jock Docs, Metropolis, Modern Family, Short List, Sonic Cinema, Special Events, The Wild Life, Viewfinders
Gimme Shelter
(Country: US; Year: 1970; Director: Albert Maysles, David Maysles, Charlotte Zwerin; Stars: Stones The Rolling, Mick Jagger, Charlie Watts, Keith Richards, Mick Taylor, Bill Wyman, Marty Balin, Sonny Barger, Melvin Belli, Dick Carter, Jack Casady, Mike Clarke, Sam Cutler, Spencer Dryden, Chris Hillman)
Documentary of the Stones 1969 tour.
High On Crack Street: Lost Lives In Lowell
(Year: 1995; Director: Maryann DeLeo, Richard Farrell)
Chronicle of addiction in the economically depressed blue-collar town.
Sisters In Law
(Country: Cameroon, UK; Year: 2005; Director: Florence Ayisi, Kim Longinotto; Stars: Vera Ngassa, Beatrice Ntuba)
Two women challenge tradition to make a difference in Cameroon law.