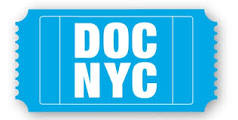 View other DOC NYC Films by strand: American Perspectives, Behind The Scenes, Centrestage, Doc Eat Doc, Docs Redux, Fight The Power, Galas, International Perspectives, Jock Docs, Metropolis, Modern Family, Short List, Special Events, The Wild Life, Viewfinders
13 Million Voices
(Country: US; Year: 2015; Director: Janelle Gueits; Writer: Janelle Gueits, Janelle Gueits; Stars: Yotuel Romero, Lai-Si Fernandez, Felice Gorordo, Janelle Gueits, Chris Gueits, Michel Hermida, Tony Jimenez, Melissa Riviére)
Covering a span of ten years, the film looks at the buildup to and aftermath of the 2009 Peace Without Borders concert in Havana.
Hustlers Convention
(Country: US, UK, France; Year: 2014; Director: Mike Todd; Writer: Mike Todd)
Documentary about The Last Poets and the impact of their album Hustlers Convention.
Mad Tiger
(Country: US, Japan; Year: 2015; Director: Michael Haertlein, Jonathan Yi; Writer: Jonathan Yi)
Two best friends spent the last 15 years touring the country in their performance art punk band. When one of them decides to quit, they both face deeper challenges than expected.
Syl Johnson: Any Way The Wind Blows
(Country: US; Year: 2015; Director: Robert Hatch-Miller; Stars: RZA, Syl Johnson)
Story of the soul singer.
Theory Of Obscurity: A Film About The Residents
(Country: US, Germany, Netherlands, Austria; Year: 2015; Director: Don Hardy Jr; Writer: Don Hardy Jr; Stars: Jerry Casale, Les Claypool, Chris Combs, Jon Fishman, Matt Groening, Jerry Harrison, Penn Jillette, Jim Knipfel, Gary Panter, The Residents, Steve Seid)
The story of the renegade sound collective.