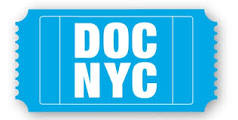 View other DOC NYC Films by strand: American Perspectives, Behind The Scenes, Centrestage, Doc Eat Doc, Docs Redux, Fight The Power, Galas, Jock Docs, Metropolis, Modern Family, Short List, Sonic Cinema, Special Events, The Wild Life, Viewfinders
All Rise
(Country: US; Year: 2015; Director: Jay Shapiro, Jeffrey Saunders)
Modeled on the International Criminal Court of Justice, the Jessup is a prestigious simulated court competition that offers a sneak peek at the international leaders of the future. This documentary tracks students trying to make their mark there.
The Babushkas Of Chernobyl
(Country: US; Year: 2015; Director: Anne Bogart, Holly Morris)
Portrait of a group of women who returned to the exclusion zone near the disaster-struck nuclear plant and have lived there ever since.
Bolshoi Babylon
(Country: UK; Year: 2015; Director: Nick Read, Mark Franchetti; Stars: Maria Alexandrova, Maria Allash, Sergei Filin, Anatoliy Iksanov, Anastasiya Meskova, Vladimir Urin)
A behind-the-scenes look at Moscow's prestigious Bolshoi Theatre as it's rocked by an acid-attack scandal in 2013.
Kingdom Of Shadows
(Country: Mexico, US; Year: 2015; Director: Bernardo Ruiz; Writer: Bernardo Ruiz)
Documenting the human cost of the Mexican drug wars on either side of the border.
On The Rim Of The Sky
(Country: Germany, China; Year: 2014; Director: Hongjie Xu; Writer: Hongjie Xu)
A generational clash in a small Chinese village after a young revolutionary brings change.
Tocando La Luz
(Country: US, Cuba; Year: 2015; Director: Jennifer Redfearn)
Three women, united by blindness and a desire for independence, guide us through Cuba's current economic and social landscape while pursuing their dreams.