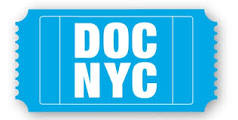 View other DOC NYC Films by strand: American Perspectives, Behind The Scenes, Centrestage, Doc Eat Doc, Docs Redux, Fight The Power, Galas, International Perspectives, Metropolis, Modern Family, Short List, Sonic Cinema, Special Events, The Wild Life, Viewfinders
Bounce: How The Ball Taught The World To Play
(Country: US, UK, Italy, India, Mexico, Brazil, Ireland, Congo; Year: 2015; Director: Jerome Thelia; Writer: John Fox, Jerome Thelia; Stars: Manuel Aguilar-Moreno, Magnus Baillie, Marc Bekoff, Gordon Burghardt, Tom Chatfield, Thorfinn Craigie, Zé da Bola, George Drever, John Fox, Emilie Genty, Edgar Gibson, Gary Gibson, Sigurd Gibson, David Goldblatt, Peter Gray)
Essay film about the universality of playing and how ball sports, in particular, impact on behaviour.
Game Face
(Country: US, Belgium; Year: 2015; Director: Michiel Thomas; Writer: David Chang, Yuhei Ogawa, Michiel Thomas; Stars: Kye Allums, Terrence Clemens, Jason Collins, Wade Davis, Fallon Fox)
Documentary follows two gay athletes who are considering coming out.
The Great Alone
(Country: US; Year: 2015; Director: Greg Kohs; Writer: Greg Kohs; Stars: Dick Mackey, Lance Mackey)
Study of one man's attempt to win the Iditarod Trail Sled Dog Race.
The Legend Of Swee' Pea
(Country: US; Year: 2015; Director: Benjamin May; Writer: Annemarie Lawless; Stars: David Robinson, Bobbito Garcia, Jerry Tarkanian, Lloyd Daniels, Avery Johnson, John Valenti, Geary Hendley, Tom Konchalski, Ernie Hall, Ron Naclerio, Seth Marshall, Saul Lerner, Alvis Brown, John Lucas III)
Story of an NBA sports prodigy.
Lucha Mexico
(Country: US, Mexico; Year: 2015; Director: Alex Hammond, Ian Markiewicz; Writer: Ian Markiewicz, Ian Markiewicz; Stars: Matt Bloom, Blue Demon Jr., Perro Aguayo Jr., Jon Anderson, Jair Soria Reyna, Tony Salazar)
A look at the stars of Mexico's Lucha Libre wrestling.
Speed Sisters
(Country: Palestine, US, Qatar, UK, Denmark, Canada; Year: 2014; Director: Amber Fares; Stars: Marah Zahalka, Betty Saadeh, Maysoon Jayusi, Noor Daoud, Mona Ehnab)
A documentary telling the stories of four young Palestinian women with a passion for driving fast cars.