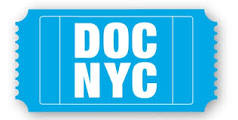 View other DOC NYC Films by strand: American Perspectives, Centrestage, Doc Eat Doc, Docs Redux, Fight The Power, Galas, International Perspectives, Jock Docs, Metropolis, Modern Family, Short List, Sonic Cinema, Special Events, The Wild Life, Viewfinders
Claude Lanzmann: Spectres Of The Shoah
(Country: US, UK, Canada; Year: 2015; Director: Adam Benzine; Writer: Adam Benzine; Stars: Claude Lanzmann)
The filmmaker discusses the process behind his 1985 documentary Shoah.
The Dying of the Light
(Country: US; Year: 2016; Director: Robert Dopf; Writer: Robert Dopf; Stars: Matt Wiggins)
Documentary love letter to the dying art of being a projectionist.
Harold And Lillian: A Hollywood Love Story
(Country: US; Year: 2015; Director: Daniel Raim; Writer: Daniel Raim; Stars: Lillian Michelson, Harold Michelson, Danny DeVito, Mel Brooks, Francis Ford Coppola, Gene Allen, James D. Bissell, Rick Carter, Stuart Cornfeld, Gabriel Hardman, Bill Krohn, Patrick Mate, Rión Michael, Anahid Nazarian, Norman Newberry)
Tribute to storyboard artist Harold Michelson and film researcher Lillian Michelson. Though largely uncredited, they left an indelible impression on films like The Birds, The Graduate and Rosemary's Baby.
Raiders!: The Story Of The Greatest Fan Film Ever Made
(Country: US; Year: 2015; Director: Jeremy Coon, Tim Skousen; Writer: Jeremy Coon, Tim Skousen; Stars: Ernest Cline, Casey Dillard, James Donald, Rob Fuller, Chris Gore, John E. Hudgens, Guy Klender, Harry Jay Knowles, Jayson Lamb, Scott Lionberger, Michael Mobley, Ryan Pierini, Karl Preusser, John Rhys-Davies, Angela Rodriguez)
Story of some film fans' obsession to recreate the Harrison Ford adventure classic.
Reel In The Closet
(Country: US; Year: 2015; Director: Stu Maddux; Writer: Stu Maddux; Stars: Tom Ammiano, Barbara Gittings, David Imming, Bill Jones, Frank Kameny, Lynne Kirste, Halima Lucas, Mike Mashon, Dale Mitchell, Daniel Nicoletta, John Raines, Dan Smith, Susan Stryker, Sharon Thompson, Lilli M. Vincenz)
The hidden history of gay home movies.
Women He's Undressed
(Country: Australia; Year: 2015; Director: Gillian Armstrong; Writer: Katherine Thomson; Stars: Ann Roth, Colleen Atwood, Catherine Martin, Jane Fonda, Angela Lansbury, Kym Barrett, Michael Wilkinson, Leonard Maltin, Marc Elliot, Scottie Bowers, Jean Mathison, Eric Sherman, Deborah Nadoolman Landis, Eric Sherman, Barbara Warner Howard, Larry McQueen, William J Mann, David Chierichetti, Darren Gilshenan, Deborah Kennedy, Gracie Otto)
A documentary about the life of the Australian costume designer and three-time Oscar winner Orry-Kelly.