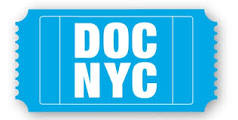 View other DOC NYC Films by strand: American Perspectives, Behind The Scenes, Doc Eat Doc, Docs Redux, Fight The Power, Galas, International Perspectives, Jock Docs, Metropolis, Modern Family, Short List, Sonic Cinema, Special Events, The Wild Life, Viewfinders
Can We Take A Joke?
(Country: US; Year: 2015; Director: Ted Balaker; Stars: Gilbert Gottfried, Penn Jillette, Adam Carolla, Jim Norton, Heather McDonald, Lisa Lampanelli, Chris Lee)
An exploration of outrage culture through the lens of stand-up comedy.
Feelings Are Facts: The Life Of Yvonne Rainer
(Country: US; Year: 2015; Director: Jack Walsh; Writer: Jack Walsh)
Portrait of the influential dancer and choreographer.
The Red Umbrella Diaries
(Country: US; Year: 2014; Director: David Kornfield; Writer: David Kornfield; Stars: Audacia Ray)
Seven New York City based sex workers prepare to share their stories for one performance, live and on stage at Joe's Pub.
She's The Best Thing In It
(Country: US; Year: 2015; Director: Ron Nyswaner; Stars: Mary Birdsong, Tyne Daly, Dave Davis, Valerie Harper, Lisa Joyce, Hope Leigh, Melissa Leo, Frances McDormand, Estelle Parsons, Charlotte Rae, Mary Louise Wilson, Doug Wright)
Character actor Mary Louise Wilson travels to her hometown of New Orleans to teach.