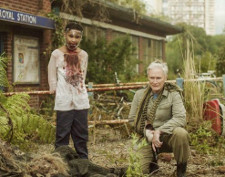 The Girl With All The Gifts
The Swiss-Italian festival with a passion for auteur cinema returns for its 69th edition. It will open with zombie thriller The Girl With All Th Gifts, showing outdoors in the Piazza Grandeto an audience of thousands, and will feature retrospectives dedicated to the work of Alejandro Jodorowsky and Abbas Kiarostami.
The festival runs from the August 3-13.
View Films by Strand:
View previous years coverage of the Locarno Film Festival festival:
Locarno Latest Reviews
Locarno Film Festival Features