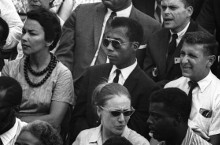 I Am Not Your Negro to open festival
This international film festival turns 21 in 2017. It brings together documentary and fiction films with the intention of galvanising those who watch them to join those taking action against injustices many face every day.
This year, the London edition of the festival will run from March 6 to 17, with films also being screened on MUBI.
The festival opened with Oscar-nominated documentary I Am Not Your Negro.
View Films by Strand:
View previous years coverage of the Human Rights Watch Film Festival festival:
Human Rights Latest Reviews
Human Rights Watch Film Festival Features
Human Rights Watch Film Festival News