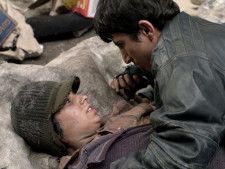 Before Snowfall
This international film festival aims to showcase the stories of activists and survivors from across the globe.
Currently in its 18th year, it brings together documentary and fiction films with the intention of galvanising those who watch them to join those taking action against injustices many face every day.
This year's London arm of the festival runs from March 18 to 28 at cinemas including the Curzon Soho, Curzon Mayfair, Barbican and Ritzy Brixton. It will open with Dangerous Acts Starring the Unstable Elements Of Belarus and close with Return To Homs.
View previous years coverage of the Human Rights Watch Film Festival festival:
Human Rights Latest Reviews