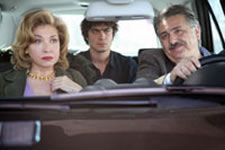 A special screening of Eden Is West opens the festival
This international film festival aims to showcase the stories of activists and survivors from across the globe. Now in its 13th year, it brings together documentary and fiction films with the intention of galvanising those who watch them to join those taking action against injustices many face every day.
The festival runs in London from March 18 to 27 and then travels on to New York, where it will run from June 11 to 25. It will also tour several other cities. Among the films screening is Tribeca award-winning film Pray The Devil Back To Hell.
View previous years coverage of the Human Rights Watch Film Festival festival:
Human Rights Latest Reviews