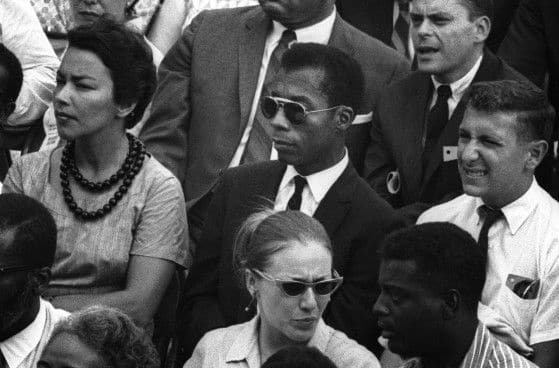 The line-up for the 2017 Human Rights Watch Film Festival has been announced. The festival will run from March 6 to 17, featuring 16 award-winning international documentary feature films that grapple with the challenges of defending human rights around the world today. Audiences will also have an opportunity to watch selected festival titles online via MUBI.
The festival will open with Raoul Peck's Oscar-nominated I Am Not Your Negro and close with Zaradasht Ahmed's Nowhere To Hide.
Festival creative director John Biaggi said: "In an era of global advances by far-right forces into the political mainstream, it's more urgent than ever for the programme to highlight individuals and groups exhibiting courageous resilience in challenging times.
"Whether it's Chinese migrant workers, a teenager from Hong Kong, internet sleuths, the indigenous Mayan population in Guatemala, elderly women revealing historic sexual exploitation, a female squash player from Pakistan or 'the Egyptian Jon Stewart', I am proud that more than half this year's programme celebrates collective action and revolutionary voices, and tells of activists' triumph over oppression.
"Three festival titles - including our Closing Night film, the 2016 IDFA winner for Best Documentary Nowhere to Hide - explore the reality of life for people seeking refuge from conflict and terror. I am delighted that seven out of the 16 films screening this year are made by women, and that Maria Toorpakai, who became Pakistan's finest woman squash player despite Taliban death threats, will attend the screening of Girl Unbound".
Throughout the festival, which includes two world premieres, eight UK premieres, two London premieres and one exclusive preview, many filmmakers and Human Rights Watch experts will take part in in-depth post-screening Q&A and panel discussions.
Tickets go on sale on February 10, for more details visit the official site.
Share this with others on...