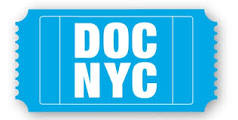 View other DOC NYC Films by strand: American Perspectives, Art & Design, Behind The Scenes, Docs Redux, Fight The Power, Galas, International Perspectives, Jock Docs, Metropolis, Modern Family, Science Non-Fiction, Sonic Cinema, Special Events, True Crime, Viewpoints, Wild Life
13th
(Country: US; Year: 2016; Director: Ava DuVernay)
An in-depth look at the prison system in the United States and how it reveals the nation's history of racial inequality.
Amanda Knox
(Country: Denmark, US; Year: 2016; Director: Rod Blackhurst, Brian McGinn; Writer: Matthew Hamachek, Brian McGinn; Stars: Amanda Knox, Meredith Kercher, Raffaele Sollecito, Giuliano Mignini, Nick Pisa, Stephanie Kercher, Rudy Guede, Valter Biscotti, Stefano Conti, Carla Vecchiotti, Curt Knox, Arline Kercher, Anderson Cooper, Donald Trump)
The 2007 murder of a British exchange student Meredith Kercher in Perugia, Italy is a case study in the vagaries of crime and punishment.
Cameraperson
(Country: US; Year: 2016; Director: Kirsten Johnson; Stars: Kirsten Johnson)
Cinematographer Kirsten Johnson documents her career working with filmmakers.
Fire At Sea (Fuocoammare)
(Country: Italy, France; Year: 2015; Director: Gianfranco Rosi; Writer: Gianfranco Rosi, Carla Cattani; Stars: Samuele Pucillo, Mattias Cucina, Samuele Caruana, Pietro Bartolo, Giuseppe Fragapane)
A documentary looking at the inhabitants of Lampedusa and the desperate attempts made by refugees to reach the island.
Gleason
(Country: US; Year: 2016; Director: Clay Tweel)
At the age of 34, Steve Gleason, former NFL defensive back and New Orleans hero, was diagnosed with motor neuron disease. Doctors gave him two to five years to live. So that is what Steve chose to do: Live — both for his wife and newborn son and to help others with this disease.
The Ivory Game
(Country: Austria; Year: 2016; Director: Kief Davidson, Richard Ladkani)
Activists take on poachers in Africa.
I Am Not Your Negro
(Country: US, France, Belgium, Switzerland; Year: 2016; Director: Raoul Peck; Writer: James Baldwin)
Essay film based on James Baldwin's writing about the story of race in modern America.
Jim: The James Foley Story
(Country: US; Year: 2016; Director: Brian Oakes; Writer: Chris Chuang, Heather MacDonald; Stars: Unai Aranzadi, Zac Baillie, Manu Brabo, Mosa'ab Elshamy, James Foley, Katie Foley, Mark Foley, Michael Foley, Diane Foley)
A documentary about the life and work of American journalist James Foley, who was killed by terrorists in 2014.
Life, Animated
(Country: US, France; Year: 2015; Director: Roger Ross Williams; Writer: Ron Suskind)
The story of an autistic man who was able to reconnect with his family via Disney films.
Mapplethorpe: Look at the Pictures
(Country: US; Year: 2016; Director: Fenton Bailey, Randy Barbato)
This examination of Robert Mapplethorpe's outrageous life is led by the artist himself, speaking with brutal honesty in a series of rediscovered interviews about his passions. Intimate revelations from friends, family, and lovers shed new light on this scandalous artist who ignited a culture war that still rages on.
Miss Sharon Jones!
(Country: US; Year: 2015; Director: Barbara Kopple; Stars: Sharon Jones)
Following the star as she undergoes treatment for cancer and tries to mount a comeback.
OJ: Made In America
(Country: US; Year: 2016; Director: Ezra Edelman; Stars: Bea Arthur, Marcia Clark, A.C. Cowlings, David Gascon, Robin Greer, Peter Hyams, Robert Kardashian, O.J. Simpson, Peter Weireter, David Zucker)
More than 20 years later, Ezra Edelman revisits not only OJ Simpson's infamous "trial of the century," but the story of his entire life.
Trapped
(Country: US; Year: 2016; Director: Dawn Porter)
American abortion clinics are in a fight for survival. Targeted Regulation of Abortion Providers (TRAP) laws are increasingly being passed by states that maintain they ensure women's safety and health, but as clinics continue to shut their doors, opponents believe the real purpose of these laws is to outlaw abortion.
Weiner
(Country: US; Year: 2016; Director: Josh Kriegman, Elyse Steinberg; Writer: Eli B Despres, Josh Kriegman, Elyse Steinberg)
Documentary about mayoral candidate Anthony Weiner.