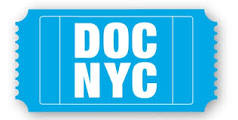 View other DOC NYC Films by strand: American Perspectives, Art & Design, Behind The Scenes, Docs Redux, Galas, International Perspectives, Jock Docs, Metropolis, Modern Family, Science Non-Fiction, Short List, Sonic Cinema, Special Events, True Crime, Viewpoints, Wild Life
Agents Of Change
(Year: 2016; Director: Frank Dawson, Abby Ginzberg)
A revealing history of the battle for black and ethnic studies programs on college campuses.
Bobby Sands: 66 Days
(Country: UK, Ireland; Year: 2016; Director: Brendan Byrne; Stars: Martin McCann)
The story of the Irish Republican Army hunger strike led by Bobby Sands to demand special recognition as political prisoners.
The Freedom To Marry
(Country: US; Year: 2016; Director: Edward Rosenstein; Stars: Evan Wolfson, Mary Bonauto, April DeBoer, Jayne Rowse, Marc Solomon)
The architect of the same-sex marriage movement recalls the victories – and setbacks – that set the stage for the landmark Supreme Court decision.
The House On Coco Road
(Year: 2016; Director: Damani Baker)
A young African-American activist seeks a haven for her family in Grenada, only to face an invasion by the US military.
Magnificent Burden
(Country: US; Year: 2016; Director: Rob Nelson; Writer: Rob Nelson, Taylor Stein)
The socialite daughter of a nightlife impresario becomes a vocal activist after adopting a boy with a rare genetic disorder.
Mother With A Gun
(Country: Australia; Year: 2016; Director: Jeff Daniels; Writer: Jeff Daniels)
The story of the Jewish Defense League and its current leader, an archetypal good Jewish girl turned extremist.