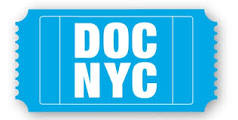 View other DOC NYC Films by strand: American Perspectives, Art & Design, Docs Redux, Fight The Power, Galas, International Perspectives, Jock Docs, Metropolis, Modern Family, Science Non-Fiction, Short List, Sonic Cinema, Special Events, True Crime, Viewpoints, Wild Life
Film Hawk
(Country: US; Year: 2016; Director: JJ Garvine, Tai Parquet; Writer: JJ Garvine, Tai Parquet; Stars: Robert Hawk, Kevin Smith, Edward Burns, Scott McGehee, David Siegel, Joseph Gordon-Levitt, Ben Affleck, Ira Sachs, Rob Epstein, Kimberly Reed, Barbara Hammer, Lynda Hansen, Barbara Rick, Lynne Sachs, David Rosfeld)
Trace Bob Hawk's early years as the young gay child of a Methodist minister to his current career as a consultant on some of the most influential independent films of our time.
NYC premiere
Finding Kukan
(Year: 2016; Director: Robin Lung)
A filmmaker begins investigating the production of a lost Oscar®-winning documentary and makes unanticipated discoveries.
North American premiere
The Graduation (Le Concours)
(Country: France; Year: 2016; Director: Claire Simon)
A documentary about selection procedures at cinema school La Fémis in Paris.
North American premiere
Score: A Film Music Documentary
(Country: US; Year: 2016; Director: Matt Schrader; Writer: Matt Schrader; Stars: Hans Zimmer, Danny Elfman, John Williams, Trent Reznor, James Cameron, Randy Newman, Quincy Jones, Junkie XL, Howard Shore, Alexandre Desplat, Harry Gregson-Williams, Steve Jablonsky, Thomas Newman, Patrick Doyle, Brian Tyler)
Documentary shines a spotlight on the overlooked craft of film composing.
NYC premiere
Versus: The Life And Films Of Ken Loach
(Country: UK; Year: 2016; Director: Louise Osmond; Stars: Ken Loach, Jim Allen, Lesley Ashton, David Bradley, Melvyn Bragg, Gabriel Byrne, Robert Carlyle, Nell Dunn, Liz Forgan, Tony Garnett, Sheila Hancock, Dave Johns, Paul Laverty, Emma Loach, Hannah Loach)
Documentary about the director filmed during the making of I, Daniel Blake.
North American premiere