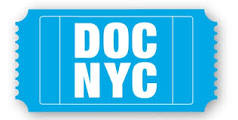 View other DOC NYC Films by strand: American Perspectives, Art & Design, Behind The Scenes, Docs Redux, Fight The Power, Galas, International Perspectives, Jock Docs, Metropolis, Modern Family, Science Non-Fiction, Short List, Sonic Cinema, Special Events, True Crime, Viewpoints
Feral Love
(Country: US; Year: 2016; Director: Markie Hancock; Stars: Dorian Rence)
When she's not trudging through the snow to bring kibble to her cherished felines, Dorian plays viola with the New York Philharmonic.
NYC premiere
Long Live Benjamin
(Country: US, Venezuela; Year: 2015; Director: Jimm Lasser)
While visiting Venezuela in 1997, noted portrait artist Allen Hirsch meets a Capuchin monkey who would change his life.
World premiere
Naledi: A Baby Elephant's Tale
(Country: US, Botswana; Year: 2016; Director: Ben Bowie, Geoffrey Luck)
When a one-month-old elephant is suddenly orphaned, her survival depends on human intervention.
NYC premiere