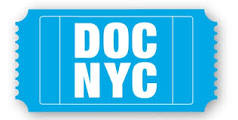 View other DOC NYC Films by strand: American Perspectives, Art & Design, Behind The Scenes, Docs Redux, Fight The Power, Galas, International Perspectives, Jock Docs, Metropolis, Modern Family, Science Non-Fiction, Short List, Special Events, True Crime, Viewpoints, Wild Life
The Ballad Of Fred Hersch
(Country: US; Year: 2016; Director: Charlotte Lagarde, Carrie Lozano)
Acclaimed pianist Fred Hersch transforms his darkest hours into an innovative multimedia jazz theatre experience.
NYC premiere
Bang! The Bert Berns Story
(Country: US, UK, Ireland; Year: 2016; Director: Brett Berns, Bob Sarles; Writer: Christina Keating, Joel Selvin; Stars: Brooks Arthur, Jeff Barry, Solomon Burke, Carmine DeNoia, Ellie Greenwich, Cissy Houston, Ronald Isley, Ben E. King, Andrew Loog Oldham, Paul McCartney, Van Morrison, Jerry Ragovoy, Brenda Reid, Keith Richards, Charlie Thomas)
Prolific songwriter and producer Bert Berns was behind such classics as Piece of My Heart and Twist and Shout, while also launching the careers of Van Morrison and Neil Diamond.
NYC premiere
L7: Pretend We're Dead
(Year: 2016; Director: Sarah Price )
Grab your backstage pass and take a visceral immersion into the 1990s with one of its seminal grunge punk bands.
World premiere
Raving Iran
(Country: Switzerland; Year: 2016; Director: Sue Meures)
An unexpected invitation offers a taste of freedom to Iranian underground DJs risking imprisonment for pursuing their passion.
US premiere
Serenade For Haiti
(Year: 2016; Director: Owsley Brown)
This portrait of a classical music school in Haiti is a poignant testament to resilience, hope and the power of music.
World premiere
The Sixth Beatle
(Country: US, UK, Germany; Year: 2016; Director: Tony Guma, John Rose)
This fresh take on the early days of The Beatles shines a spotlight on the band's early manager Sam Leach.
NYC premiere
The Wonderful Kingdom Of Papa Alaev
(Country: Israel; Year: 2016; Director: Tal Barda, Noam Pinchas)
As the controlling patriarch of a family folk rock group ages, the future of the family business is in jeopardy.
US premiere