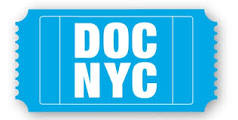 View other DOC NYC Films by strand: American Perspectives, Art & Design, Behind The Scenes, Docs Redux, Fight The Power, Galas, International Perspectives, Jock Docs, Metropolis, Modern Family, Short List, Sonic Cinema, Special Events, True Crime, Viewpoints, Wild Life
Fight For Space
(Country: US; Year: 2016; Director: Paul J Hildebrandt; Writer: Paul J Hildebrandt; Stars: Neil deGrasse Tyson, Bill Nye, Jim Lovell, Michio Kaku, Story Musgrave, Gene Kranz, Robert Zubrin, Norman Augustine, John M. Logsdon, Bill Posey, Michael Griffin, Dale Myers, Lamar Smith, James Muncy, Rick Tumlinson)
Examination of the past, present and future of the US Space Programme.
World premiere
Food Evolution
(Year: 2016; Director: Scott Hamilton Kennedy)
Exploring the polarised debate about genetically modified food.
World premiere
How To Build A Time Machine
(Country: Canada; Year: 2016; Director: Jay Cheel; Writer: Jay Cheel; Stars: Bob Burns, Donald D. Coleman, Ronald Mallett, Robert Niosi)
Time travel becomes a life-long obsession for two men.
NYC premiere
Machine Of Human Dreams
(Year: 2016; Director: Roy Cohen)
A tech guru is on the cusp of realising his lifelong dream of developing human-like artificial intelligence.
North American premiere
The University
(Country: US; Year: 2016; Director: Matt Rutherford)
At Singularity University, today's brightest minds dream up solutions for the world of the future.
NYC premiere